Ok- feast your eyes on the creative madness of ghostgirl!
Here is what she sent:
a super cute revamped purse with a hissing kitty and a matching felt magnet: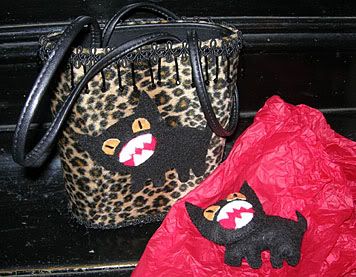 an insanely cool elizabeth mcgrath inspired jewelry case that was revamped: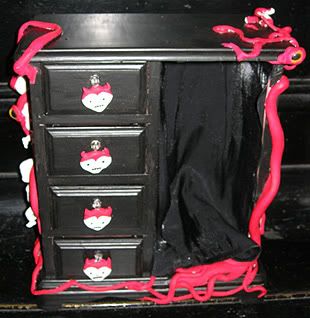 it has creepy baby dolls and taxidermy eyes and vines:
here's a close up of one of the drawer pulls - so cute!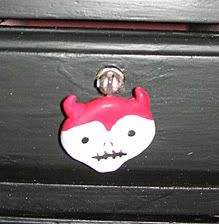 and finally - my favorite - a super creepy hand made doll! i love her!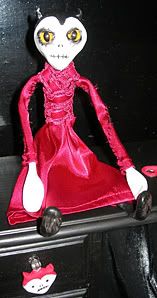 Thank you so much for everything ghostgirl - it all rocks!
Yours is on its way... oh - and post before pics if you have em!