My normal messenger bag was just a tiny bit too small for my laptop, so I decided one day that I needed a new one, and that I would make it! How hard could it be, right?
... I don't think I'll EVER make another messenger bag again. (Though I think I learned a lot from doing it... maybe the second time around won't be so bad?)
Probably the most exciting thing for me was to make pockets for everything, I even made a special pocket for my calculator. I put a covered pocket on the left side of the bag, which I neglected to take a picture of. I also made a shoulder pad to button onto the strap, you can kind of see it in the lower right side of this picture. It actually does make carrying the bag quite a bit more comfy.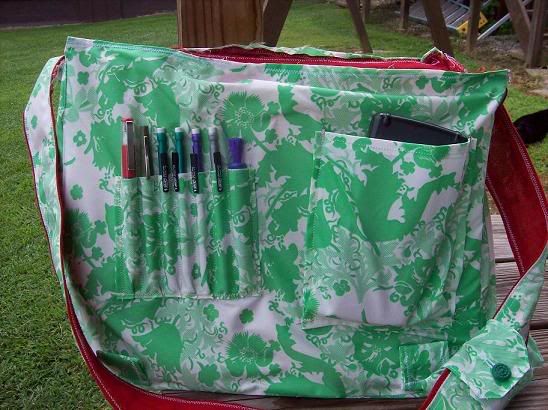 Honestly, I probably made it a bit too big for my taste. Even with my laptop (which you can see peeking through it's pocket on the inside), a binder, and a text book, I still have LOTS of room left.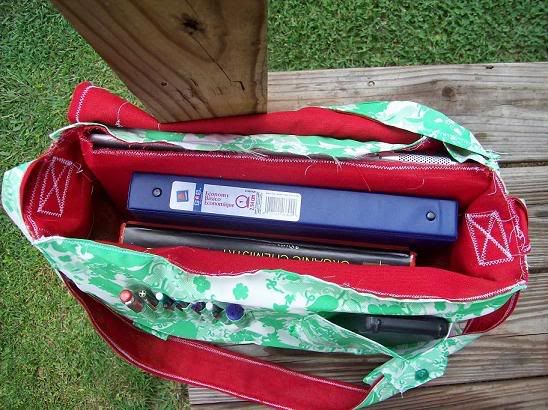 To give you an idea of the size...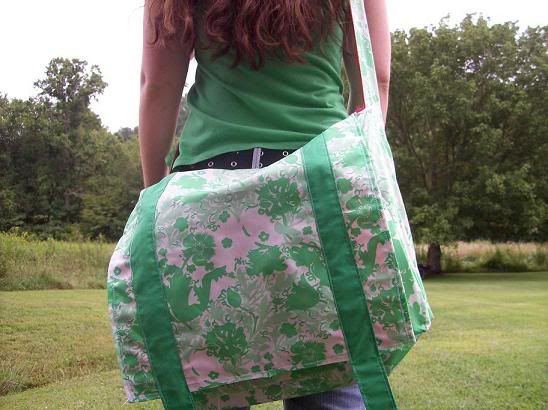 The entire time I was sewing it, I hated it. I think that it has grown on me... so I should get plenty of use from it!