It's nothing too fancy, but I made some little notepad-ish things with some Pokemon cards and regular computer paper.
I've only made one so far:
Front (the back looks the same):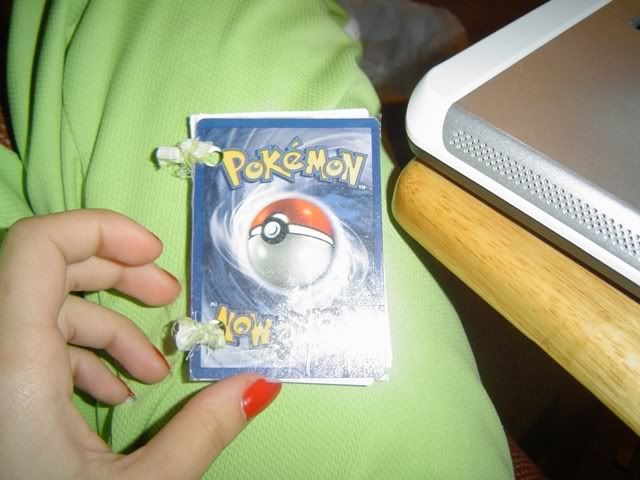 Insides:
What do you think?
What can I do to, uhm, hold the paper in there? I mean, instead of just using some string (or strips of random fabric) to tie everything together?
&
Any ideas how to make it a little more exciting?