I've seen a few posts with CD necklaces, so I thought that I would give it a go.
I will point out one small thing beore I post the pictures..
I didn't use a microwave or a stove... my mother would have been more than unhappy if I did that..
So, I just used a candle... Yeah, I'm weird; I held the thing over a candle.
Here's the pics:
Worn by wall:
Worn by me: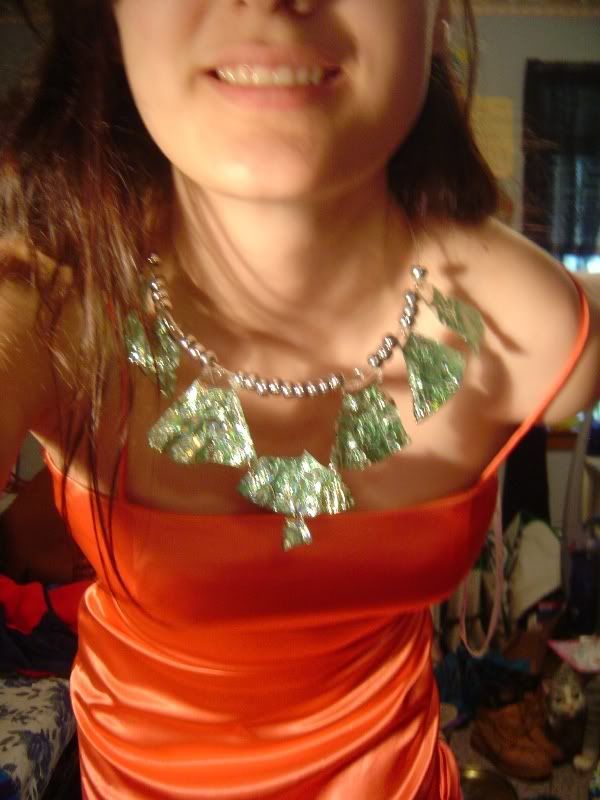 I'm pretty much thinking about wearing it to my boyfriend's prom, hehe.