Hi! This is my first pist xD I just got my starter earings out and started making earrings. I have made 39 pairs of earrings in two weeks xD I know some of these are reconstructed but I just felt like posting them together. Hope That's ok
You guys like??
Jelly Beans and Bottle Caps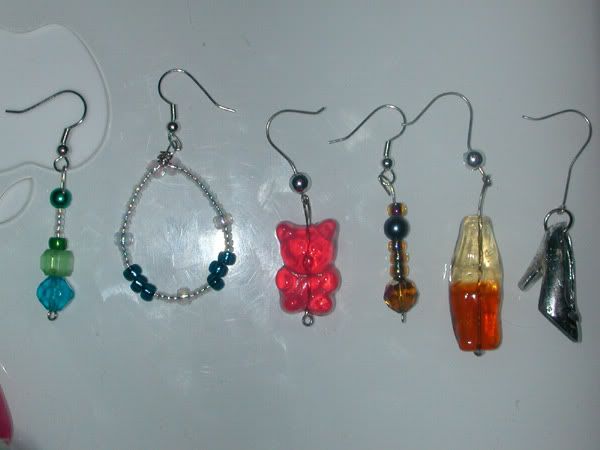 Beads, Gummy Candies and Barbie Shoes
P.S. What does *img heavy* mean?