I would cordially like to invite you all to experience my rite of passage: the successful knitting of a wearable that is not a hat or a scarf. This was the Anthropologie-inspired Capelet/Shrug found on this link:
https://www.craftster.org/forum/index.php?topic=62184.0
. I was a little concerned about how a shrug would look on me, a big girl, at size 2X. But I found that if I made the shrug longer (to right above my hips) it looked more proportional on my generous figure.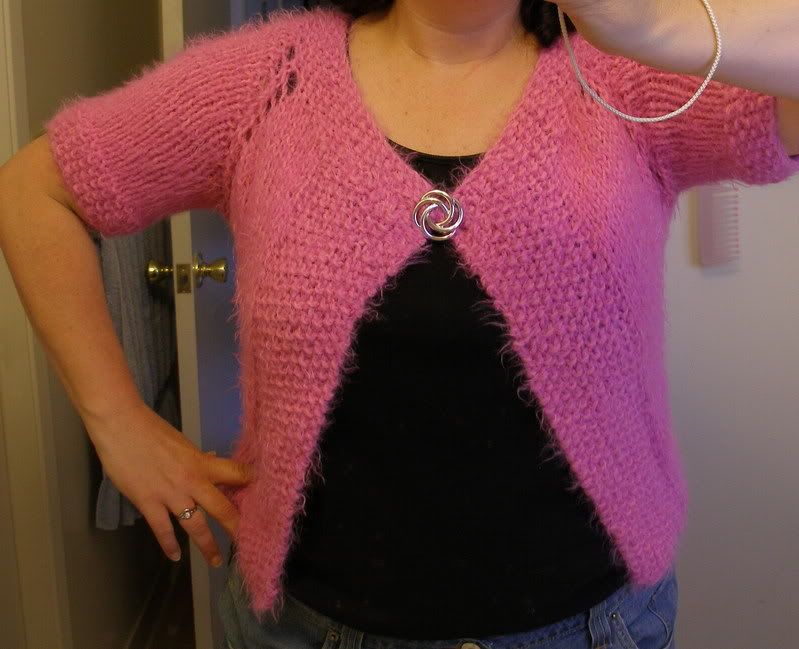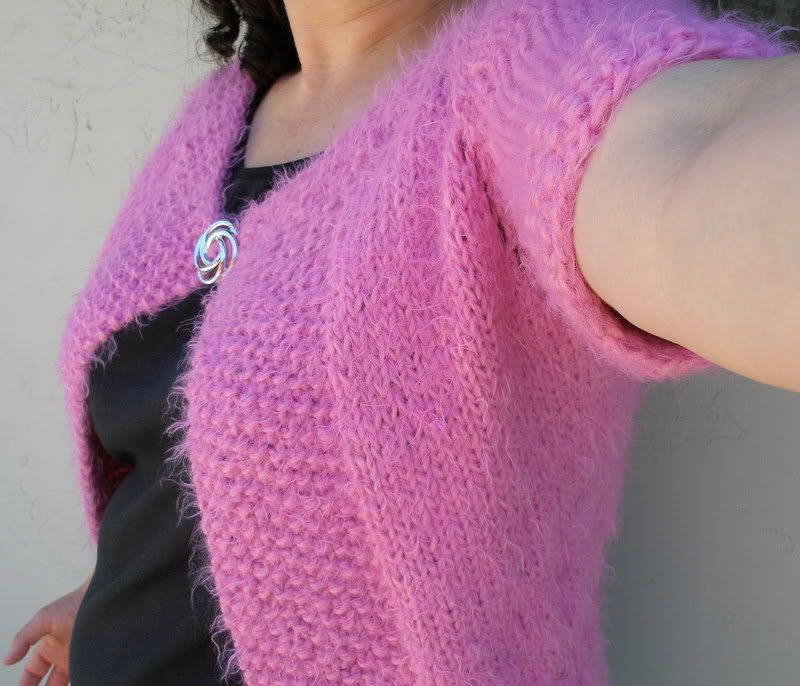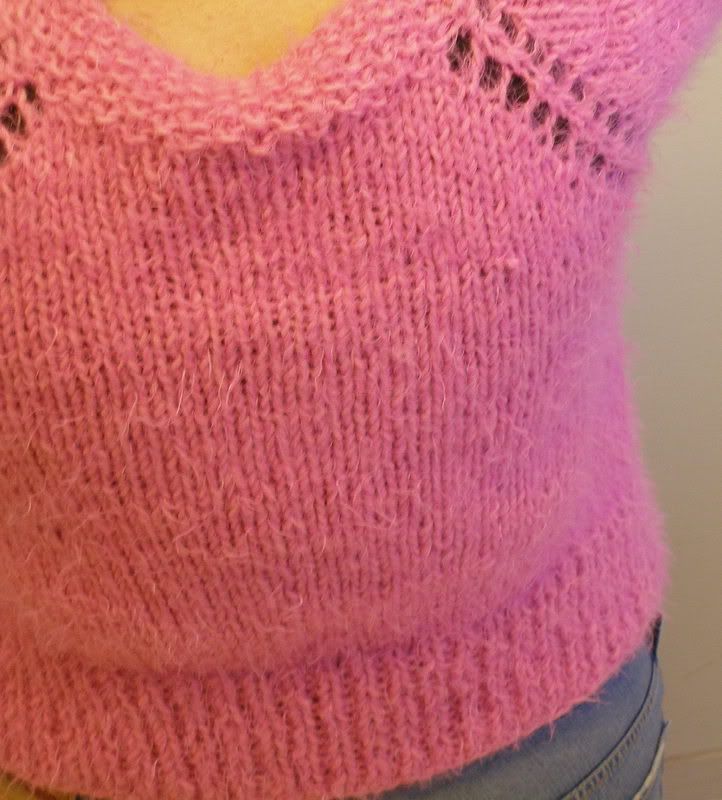 I credit the author for helping me cross that scary chasm between hat and sweater knitting. I'm truly excited and am ready for the next sweater challenge! The next project: a top down raglan. There's nothing stopping me now!