First I put together this little thing with some already cut quilt squares that belonged to my great aunt, who passed away a few years ago. I had black thread in my sewing machine, and was too lazy to change it, but I think it worked out OK. The other side is just squares of the holly and no red.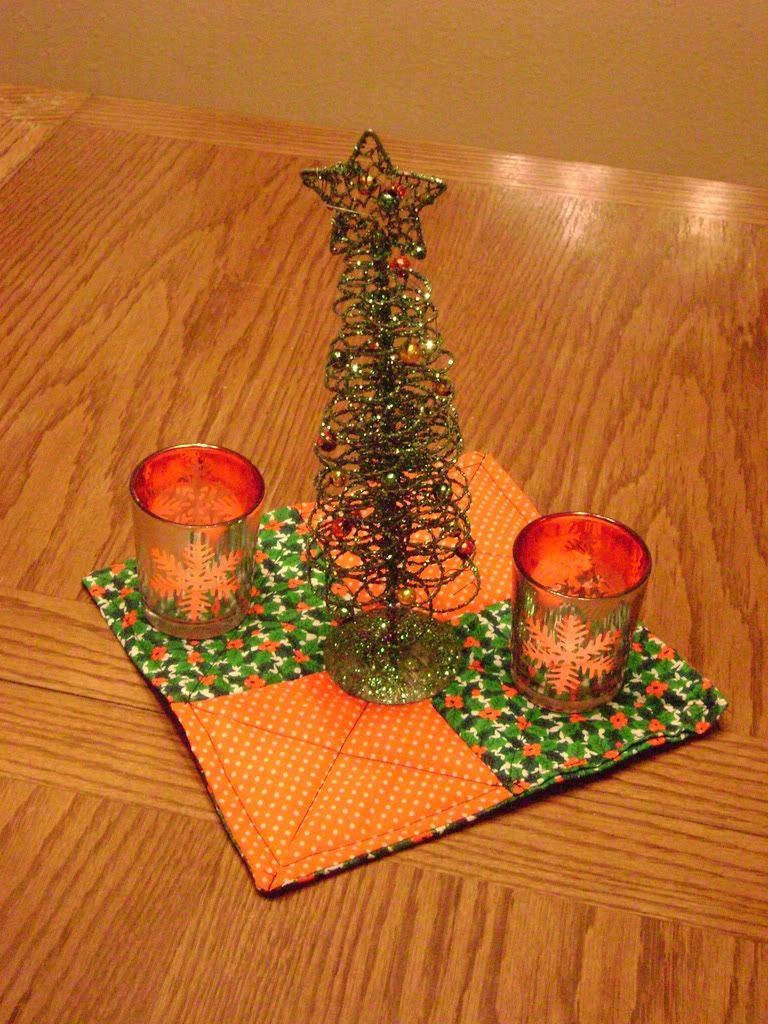 I bought this plain, "blank" wreath and livened it up with some things I purchased(gasp!) at the dollar store. I wanted to craft my own things/decorations for it, but I am so pressed for time, I found these cute, cheap things and decided that it would be ok. Now to find a place to hang it. :/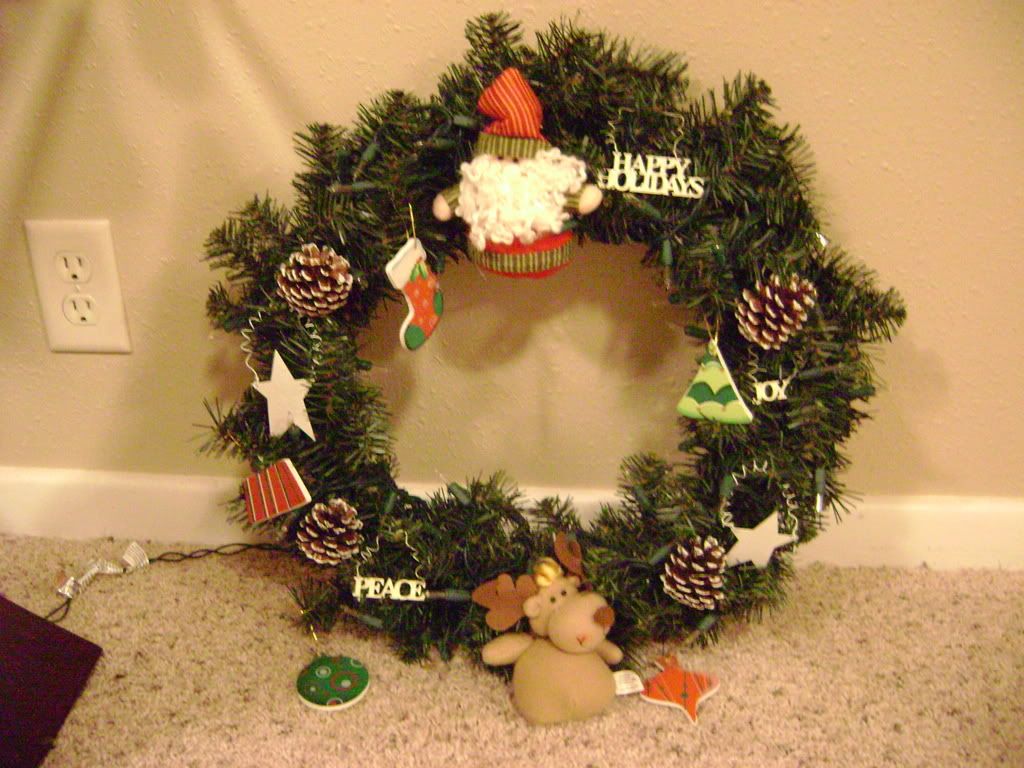 Plain stockings (again with the crafting my own vs. $ store supply dilemma, the store won out again), just embellished with my name(and my boyfriend's on his stocking) in felt, and a ribbon and a bell...I am thinking of adding something to the felt letters, but I don't want it to be TOO much and kind of like it simple.