What more could a knitting scientist need than a handmade holster to tote about her measuring devices? I made this for a friend knitter/scientist for her bridal shower (I know, how romantic) and I am amazed at how well it turned out. I pretty much just designed it as I went, but it curled too much so I did sew a backing on it in a thick fabric I found in the sale bin at Joanne's. It is so functional I think I'll have to make one for myself!
Here are some pics of it in action! Look at the actual scientific equipment in the background (instead of the crazy look on my face - I had to TA today).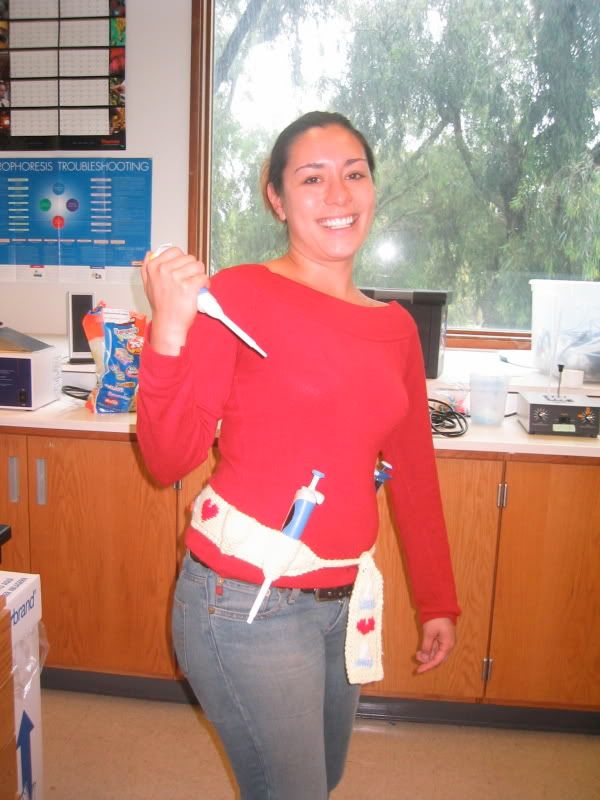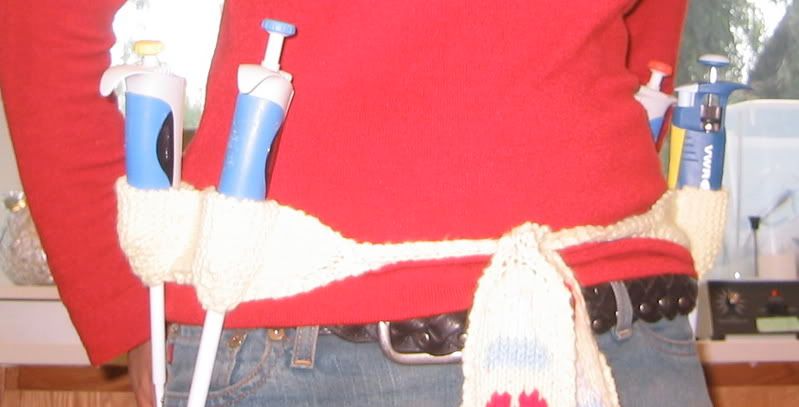 I made little intarsia hearts and erlenmeyer flasks.
The back got a little funky because I got tired of charting stuff - the mystery blue things are squid, or birds, or whatever science-y thing you want.
Here is a close up of one of the holster pockets and a little fishbowl.