This was my first design that I came up with!
(I know that oil lamps exist all over, but this is the first glass design that went straight from my head into the kiln!)
Again, sorry for the crappy pics... Using my Phone's camera!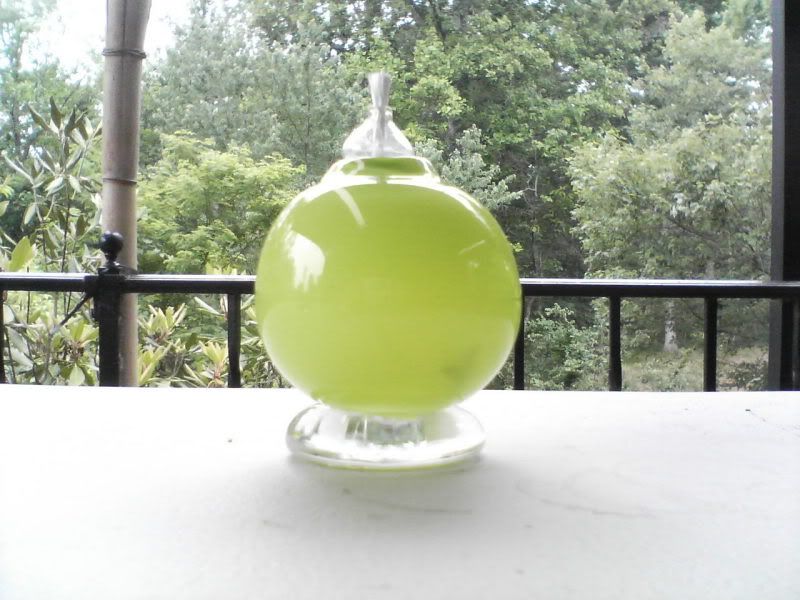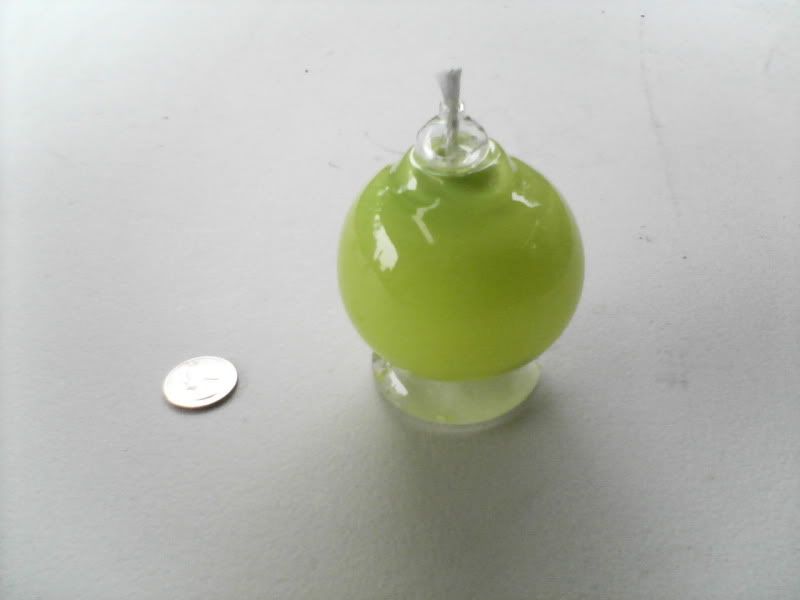 I just got the right oil... (or, as they say around here... oohhhllll)
Here's a semi crappy pic of it lit. It's beautiful! I bet with a clear wrap or a transparent color wrap it would shine like mad! I guess that's what I'll be trying next session!
Here it is lit: