I just got an awesome package from buttonmakers! Sorry about the darkness of the pics, it's cloudy here today but I didn't want to wait to post pics.
First picture frames with pictures that she took! And yes, they are already hanging on my wall
I love these. I believe they are made out of the trays that you develop pictures in - so cool!
Magnets!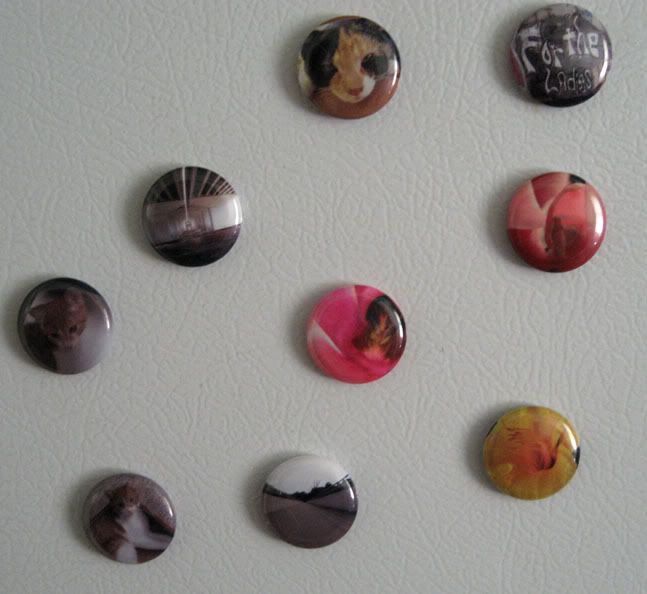 I am partial to the pictures on these because she used pictures that I took!
A mirror and case!
I love this, it is definitely going in my purse.
And as I was putting it away, I noticed this...
I also found this on the back of the note she sent
I have a suspicion it might be her hehe
Thanks for the awesome package buttonmakers, you are an amazing photographer and I really love everything!