OK! So after lots of hard, tedious work, I pulled it off!

I'll add more pictures later, but that's all I have access to right now.
I made the scales using 2mm thick foam sheets from the craft store, then I used a funky heart shaped punch and punched out a bunch of hearts, then cut them in half to make teardrop shapes.
I hot-glued the shapes onto the relative bases --- stick on bra from Walmart, tights (for the thighs), pieces of fabric for the arms, and the front of the shorts for the pelvic...area...scales.
I then painted/saturated the pieces with the liquid latex, so when they were dry they actually felt like the masks you would get at the store (but thicker).
Then last night from 6:00 - 9:30pm I painted one layer, blow dry, second layer, blow dry, and spray a rubber sealer over it.
The face paint is Ben Nye, and I just used some of the colored hairspray from the party store.
In total, I probably spent around 15 or so hours for the entire thing...
EDIT: Here are pictures of the thigh and arm pieces---
Thigh: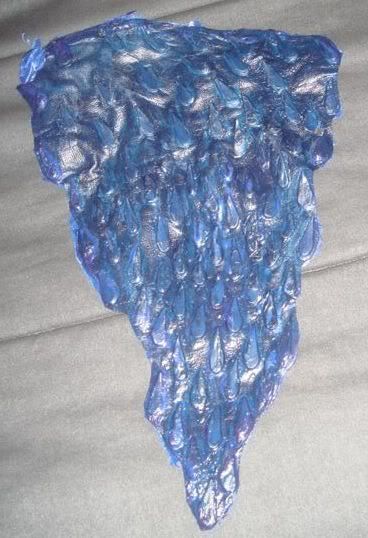 Back of thigh piece (you can see the black/white striped tights I wore when I was making it)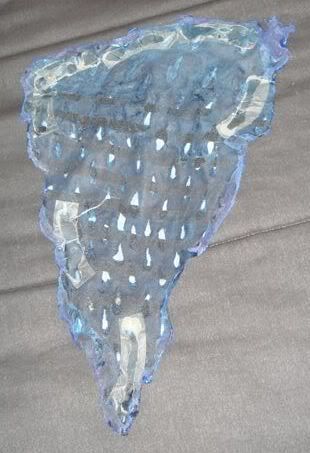 Arms:
Thanks for looking! -A