A little background: A group I'm involved in at school put on a program in our residence hall called Shrimpfest, an event where people pretty much just socialize and stuff themselves full of shrimp. There are always people who complain that they don't like shrimp, so this year I decided to make a shrimp pinata, just for them: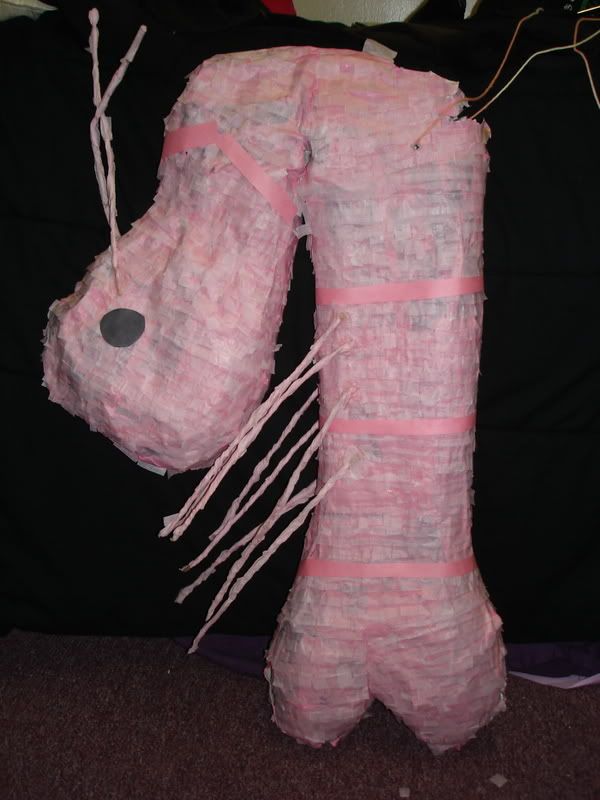 It was my first pinata. It turned out really cute!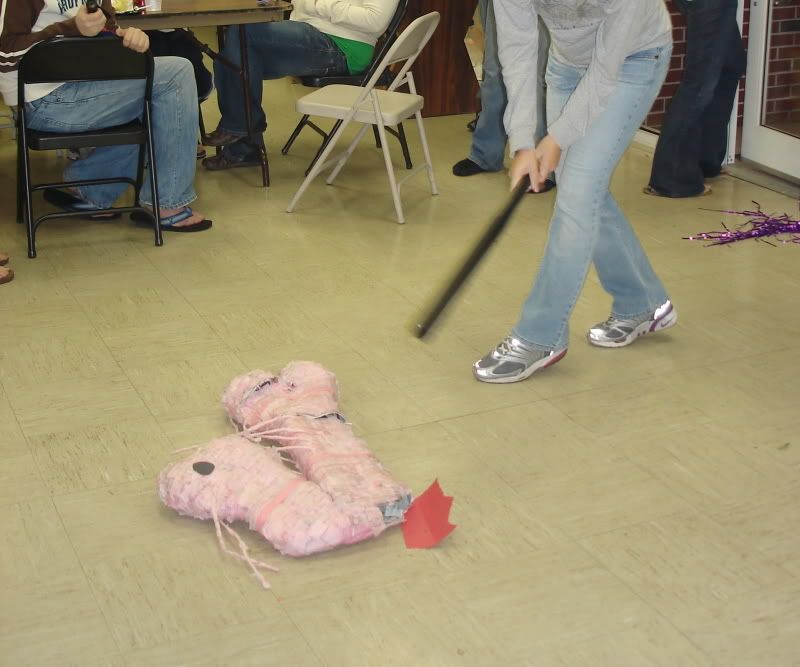 Unfortunately it was raining outside, and we had nowhere inside to hang it, so we had to lay it on the floor and beat it.
It took a week to make (most of that was drying time). I used 4 "Squiggly worm balloons" to shape it (hence the bulges at the ends). I think the hardest part of it was making it look less... well, phallic. Next time I think I'll experiment with wire to control the shape a little more.
Thanks for viewing!