I'm making a stuffed octopus as a gift for my friend. I'm not exactly a master crafter though, and this is the first non-clothing project I've attempted. It's going pretty well and I'm almost done, but the problem is the opening at the top that I left so I could stuff it. I'm done with the stuffing and I need to close it up...
I can manage to hand-sew it but it won't be that pretty, so my idea was to make a hat to cover the ugliness. But I'm not really sure how to go about that...I was thinking a simple bowl shaped hat and a spinny thing on top (cuteish). But I don't know how I would make that, especially the spinny thing. Another problem is that the opening is about 7 inches long, so the hat would have to be oval if I wanted it to look right, and I don't know how to sew it up right and attach it without making it look weird. Here's some pictures of it so far: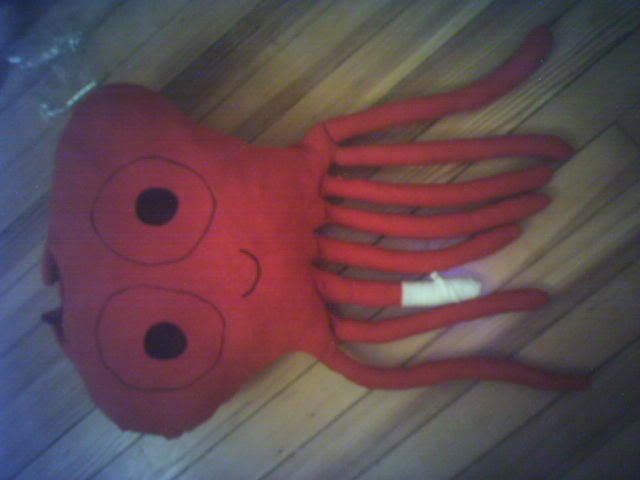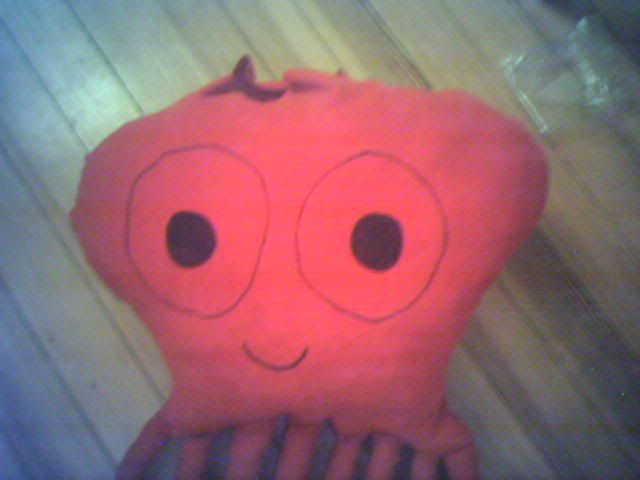 So my question is: can anyone help me figure out how to make a hat, or any other ideas for covering up the seam?