It's a birthday present for a friend of mine. I hope she'll like it.
Left:
normal view
Top right:
normal
Bottom right:
what you see when you look into the mirror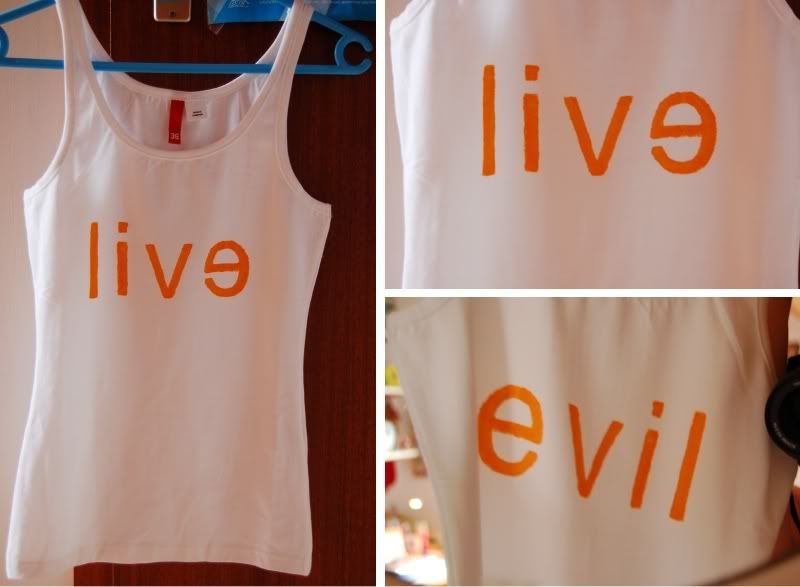 Playing around with words is fun! It isn't perfectly painted. I had some troubles with the cardboard being too thick. I'm going to use another material next time I'm doing a stencil.