My boyfriend is interested in "monsters of the deep" like the kraken, deep sea squid and more of that kind of species. So I made him one. It turned out different than I intended, but still, I'm very proud of it. I made the pattern myself. It was the first time I worked with fleece and snatch eyes.
Oh and the tentacles were HELL. And excuse the horrible pictures. They were taken quickly with my webcam, because I still had to wrap it up, pick up my boyfriend at the train station and then I had to go directly to a christmas party.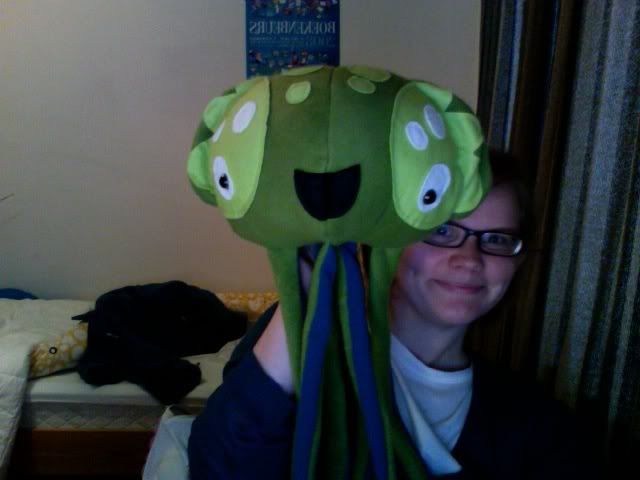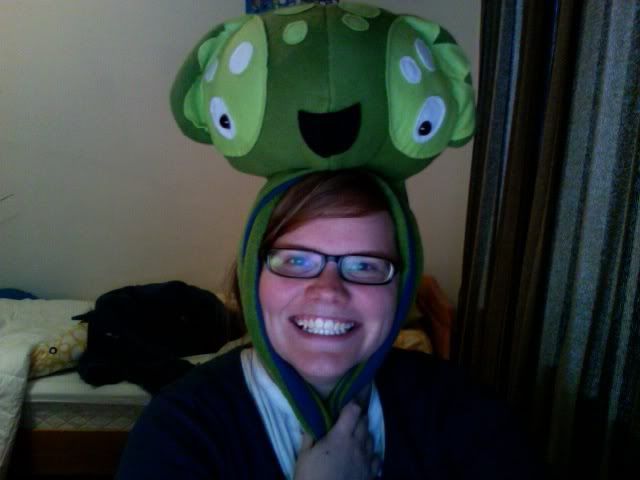 It makes a great hat as well.