This is my very first post although I've been inspired by y'all to cut up a few other t-shirts.
Basically I was walking through my local Walmart yesturday and saw this boxy WISCONSIN TShirt in my favorite color. I wanted it and it was only $5! I immediately thought of this tute and bought it.
https://www.craftster.org/forum/index.php?topic=165676.0
Here is the finished product.
Before.....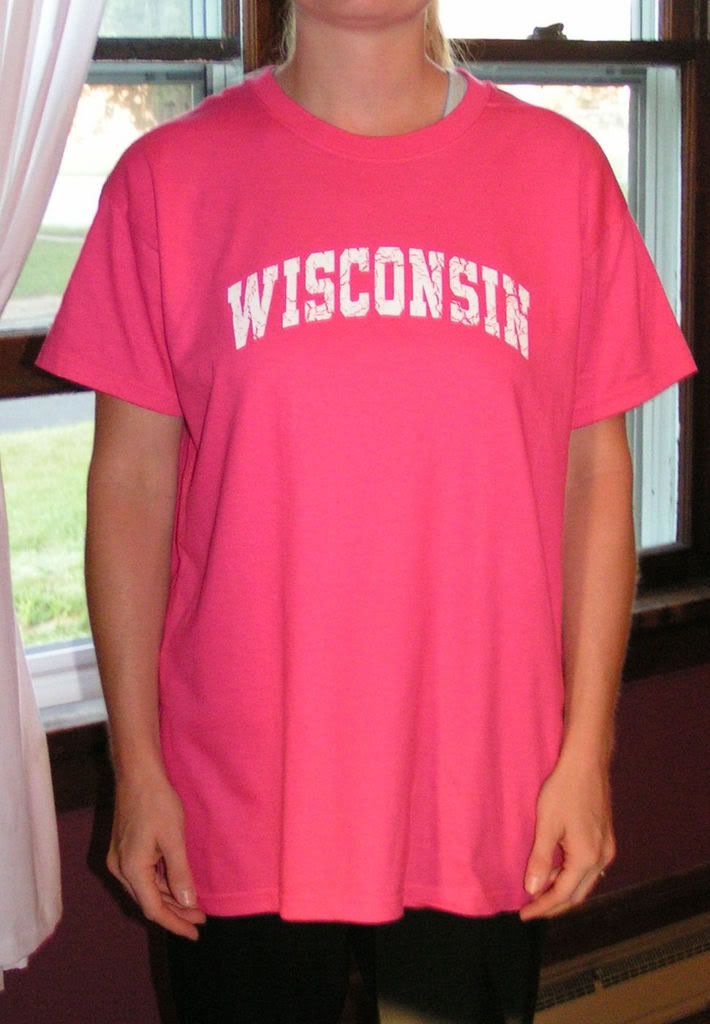 Front....
Back....
Notice how I made the front into the back. That way it didn't mess up the wording when I cut and tied it.
This was the easiest recon ever. I tried it on every step of the way just to make sure it was the right size. I would definately recommend this for anyone just starting to recon.
Thanks for looking.
Bethany