One of my paper mached birds from this swap finally arrived at his new home and it was suggested that he get his own post.
This is the gallery thread for that swap.
https://www.craftster.org/forum/index.php?topic=285684.690
Here are a couple shots I did of Karl before I sent him on his way.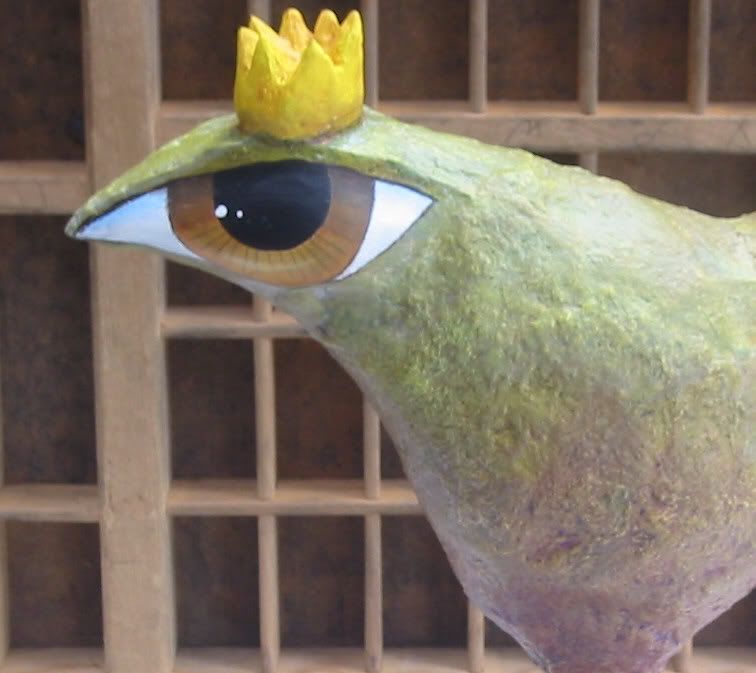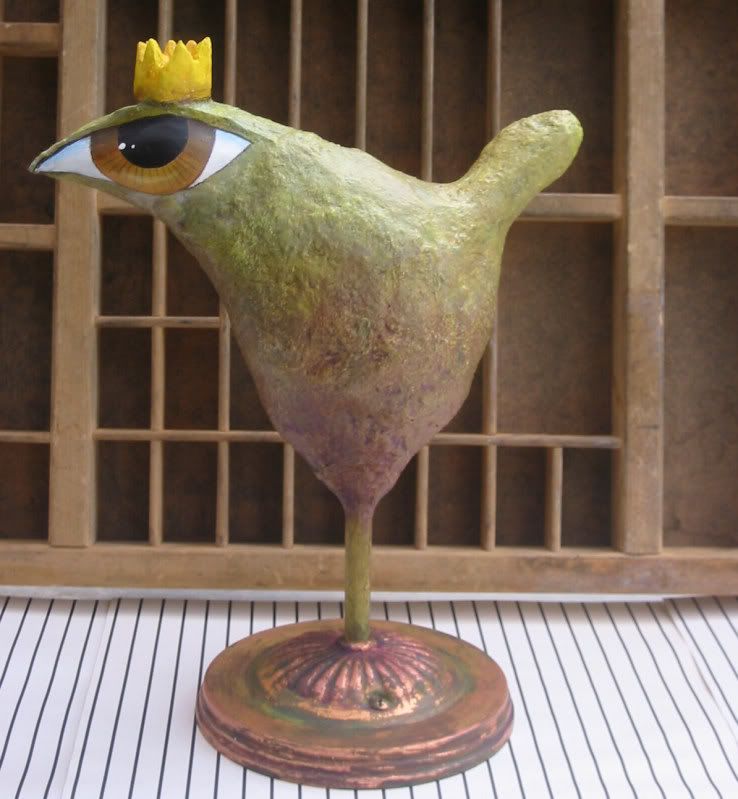 These two guys were a previous swap incarnation of the IYP swap as well.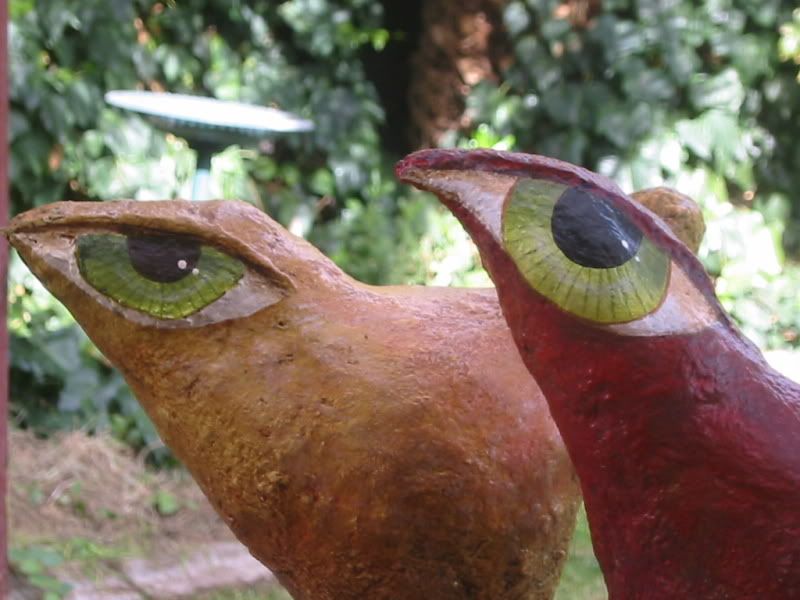 They are all done in the same manner. Paper mache on a newspaper base with lamp components.
Sorry about the size on these, I did resize but I don't think they liked it so well.