Yay! I get to be the first to post.
Our group decided to swap out two for each and I have received my first two from Have2craft.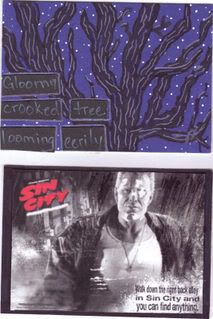 The first one is Gloomy crooked tree looming eerily.
The second one is a movie poster from Sin City with some neat embossed black rain on it.
And yes, I managed to scan them crooked...
Thanks!