Phizzy, that is so cool that Mike liked them! Makes me all happy!
Okay, I received my wonderful package today from ARoze, this is so cool!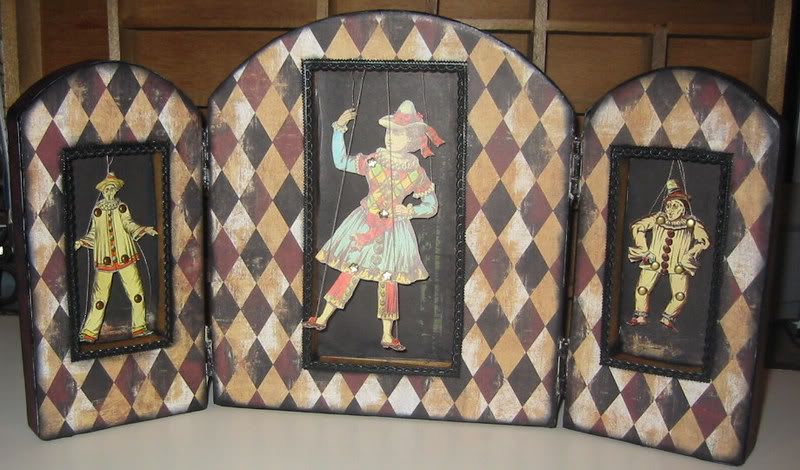 My wonderful clown shrine! This thing is so chunky, I just love it. Each piece has hinges that hold the sections together and is amazingly well put together.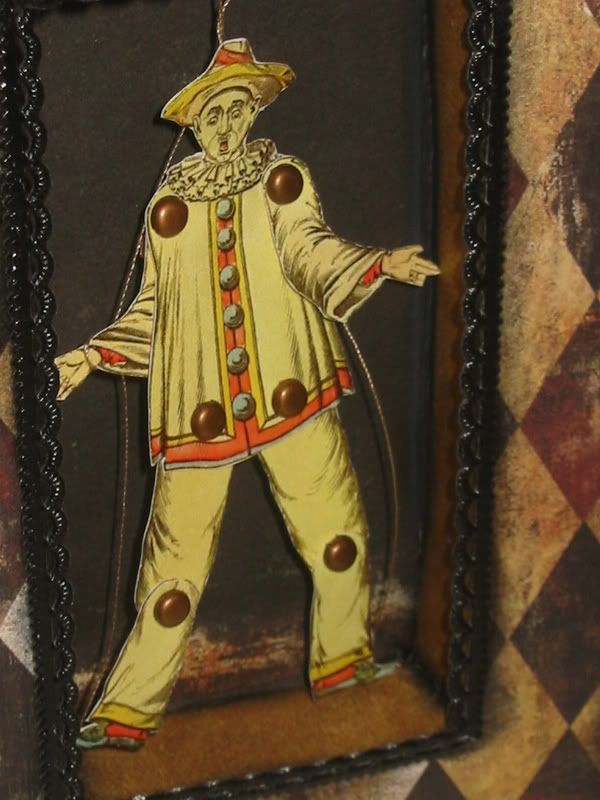 Close-up of the clown puppets. Painstakingly cut out and attached with strings to the top of each window.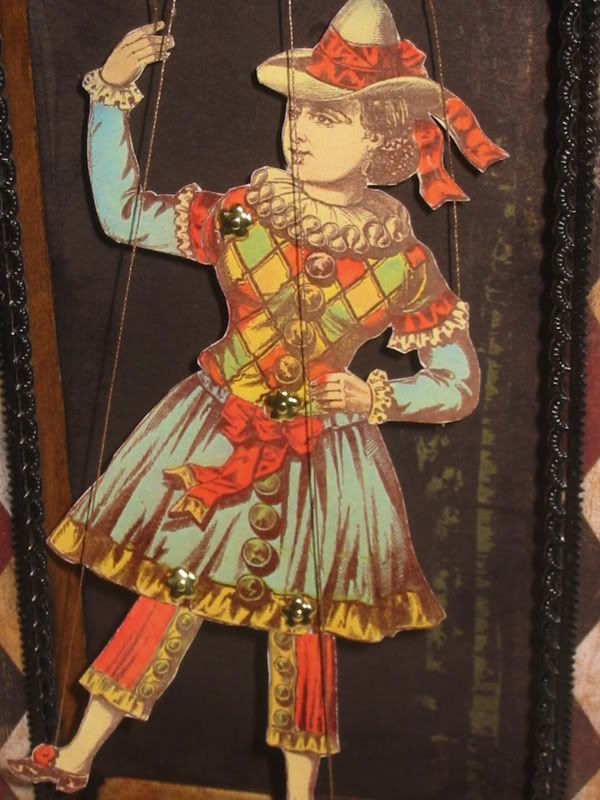 Another one.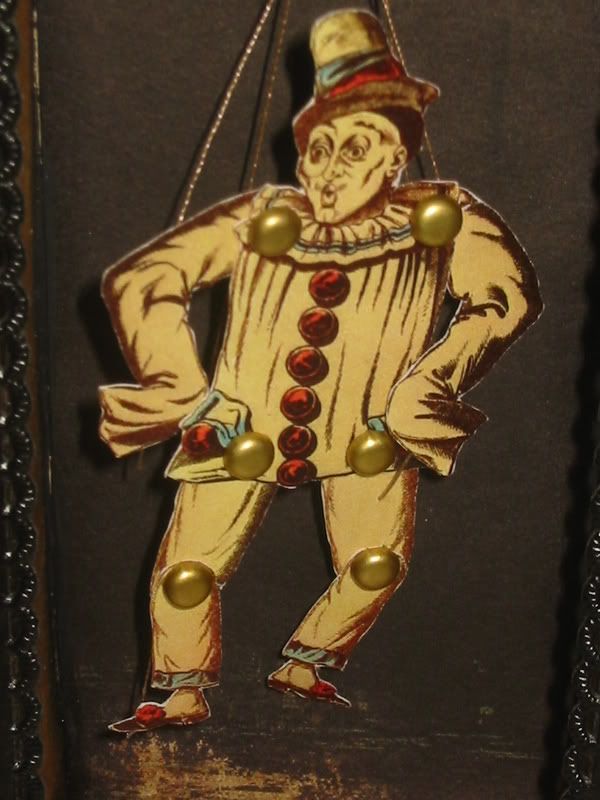 One more.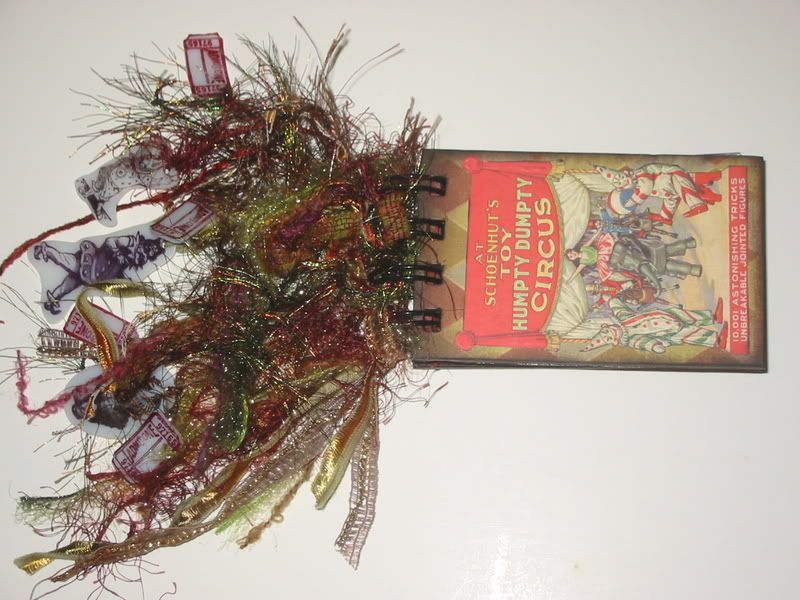 The gorgeous chunky clown book and check out the shrinky clowns and tickets on the fibers...amazing!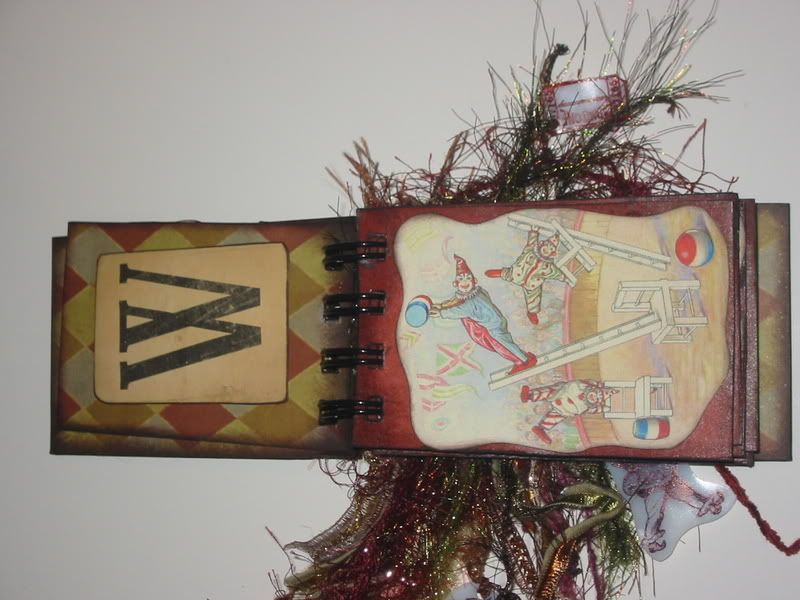 One shot of one of the pages. Each pages has a letter and spells out Wonder.
I LOVE it!!
Thanks ARoze!