I just received a most wonderful page from Racky today.
This is my last page unfortunately but it's so incredibly cool!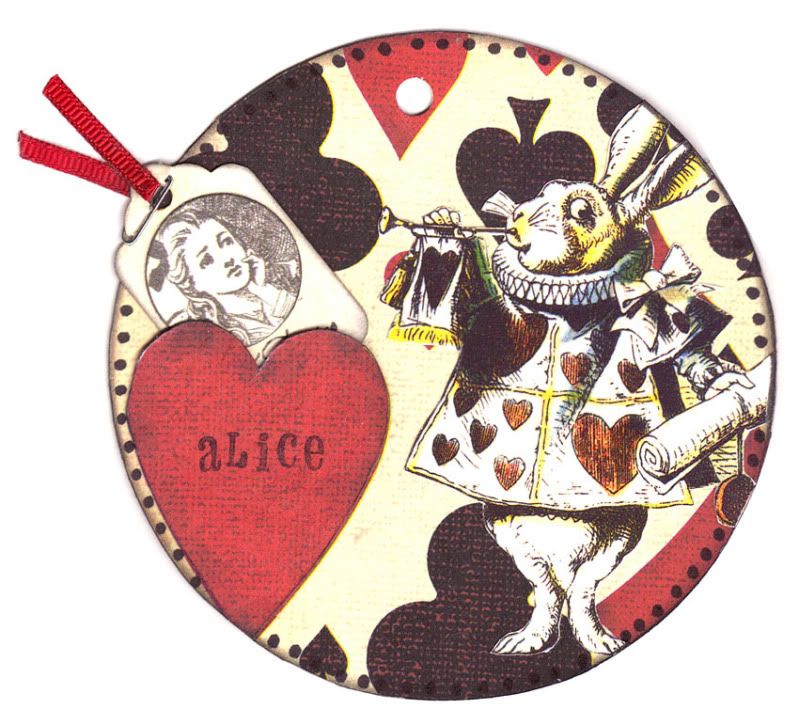 The front with the cute little Alice tag peeking out from the pocket.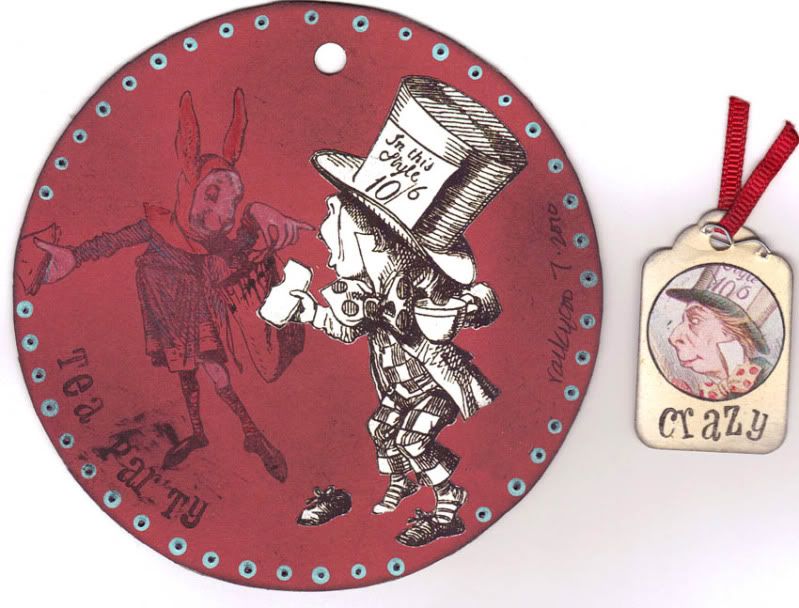 The back and on this I took the tag out so that you could see the fabulous back side of it.
Thanks Racky!