So I made this paper doll that's not exactly a Geisha but it's somewhat like one. Seeing a lot of cool papers dolls in this forum is probably the reason I made one, it was fun and I hope to do more.
Tutorial:
Supplies:
-Papers (I used Origami, magazine clippings for hair and printer paper for the head)
-Scissors (trimming if you want)
-tape/glue (must hold it together, glue looks better but tape is faster)
How to:
1. Fold your paper as shown...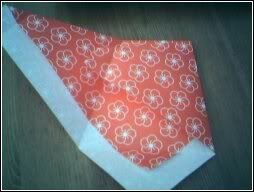 2. Fold over & secure.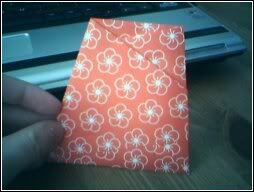 3. Make the head using a piece of white paper cut to size. Fold, then secure a new rectangular piece for a neck.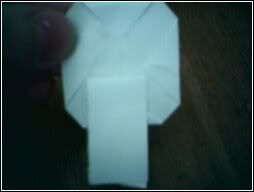 4. Attach your head and jazz it up (with hair, a face, jewellery, etc.)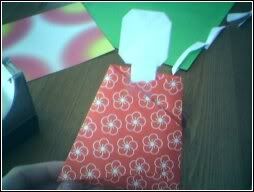 5. Your done... I added a face, hair and a green lining (on the bottom)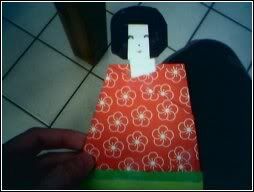 Anybody have ideas for other dolls?