I just finished making this leather book cover for a friend's birthday. She loves Harry Potter so I was inspired by the Monster Book of Monsters.
Here's the link to the photo: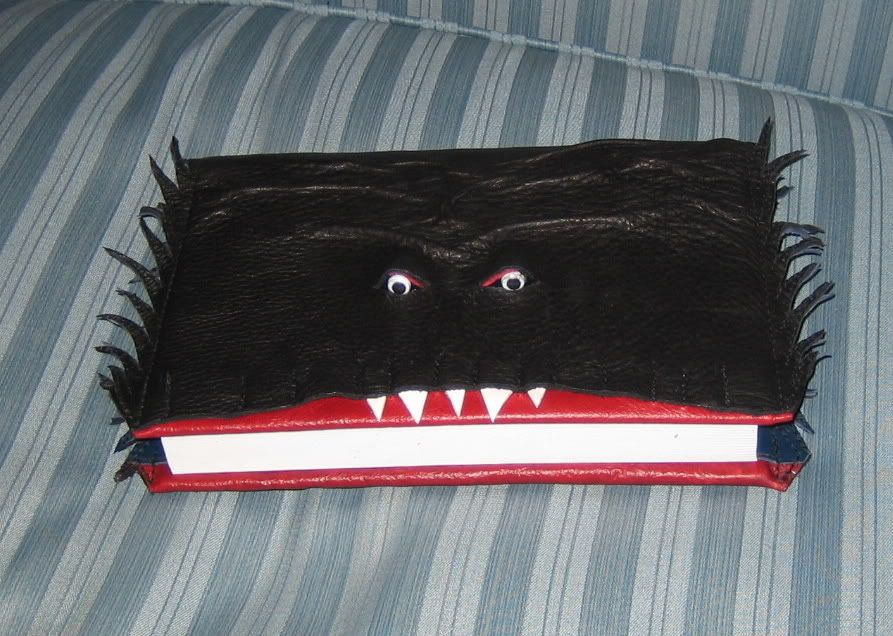 The leather is doubled and when I glued the layers together I scrunched up the top forehead area for dimension. The eyes I did by first taking a tiny triangle of scrap leather and rolling it up with double sided tape into a sort of cone. Then I hot glued the googly eyes to the flat bottom of the cone. Then I cut slits where I wanted the eyes to go and tucked the eyes in cone side first, securing it with leather glue.