My son bought me a book and a few supplies for making jewelry this past Christmas and I've taken to it like shine to silver. So far I've made a ton of stuff using craft wire: practicing different techniques and learning how to use the tools, experimenting. . . you know. Learning. Recently I made this: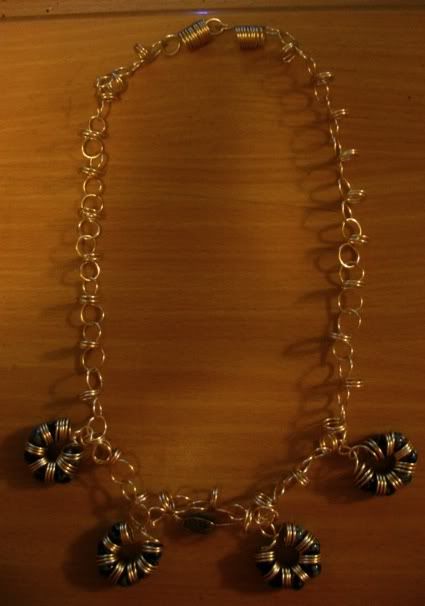 and wore it to work. A co-worker asked me if I could make it in silver. This co-worker has been very, very kind to me in the past and I'd like to make her something real-- that won't turn.
Some questions:
Does sterling silver dead soft = bulk wire in malleability?
Is finishing mandatory or just recommended? If it should be finished-- cloth charged with tripoli or rouge or pickling? Which is the easiest for a beginner. Cheapest?
Is working sterling much different than working the cheap stuff?
Anything else I should know that I don't know enough to know I should know?
Should I splurge and make matching earrings?
O.K., that last question is on me.