So I received an AMAZING package from Kaissa a little while ago, and it's taken me FOREVER to get pics posted, for which I am VERY sorry! But here is the awesomeness!
The large was a totally awesome customized messenger bag from my wists that she made for me because I do so much travelling! It's beautifully quilted, and put together extremely well.
Here's the outside.
I Love the colors!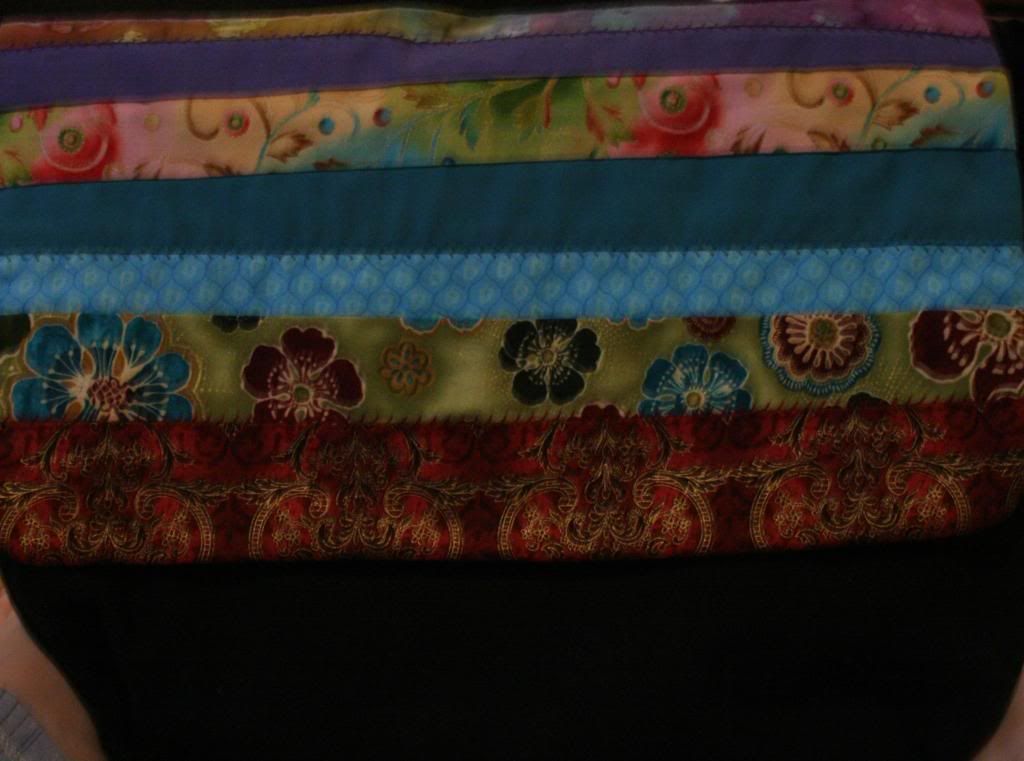 And here is my friend modelling it for you.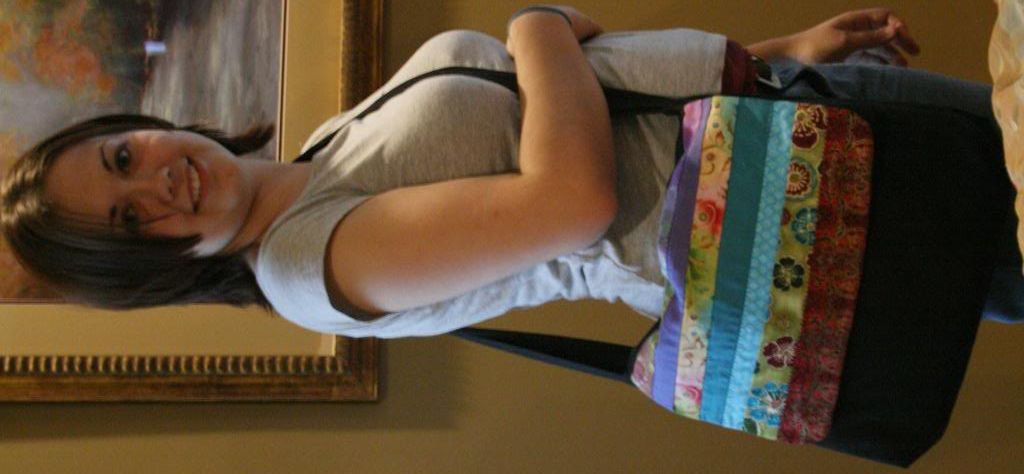 She put a gazillion pockets in there for holding all my stuff and it works WONDERFULLY! Sorry, these pics are kinda dark.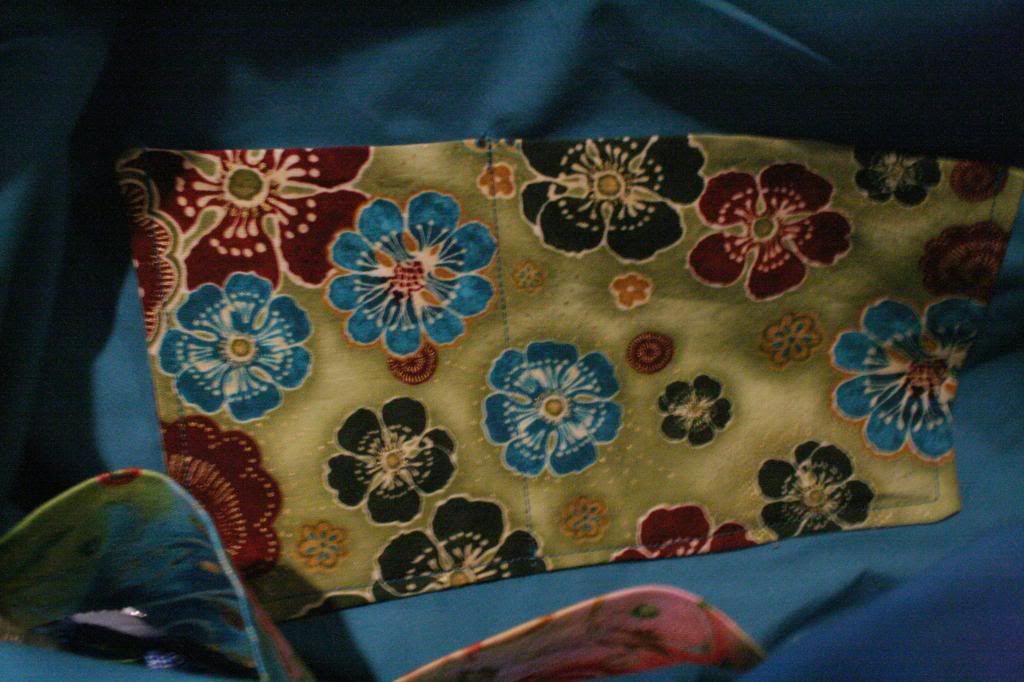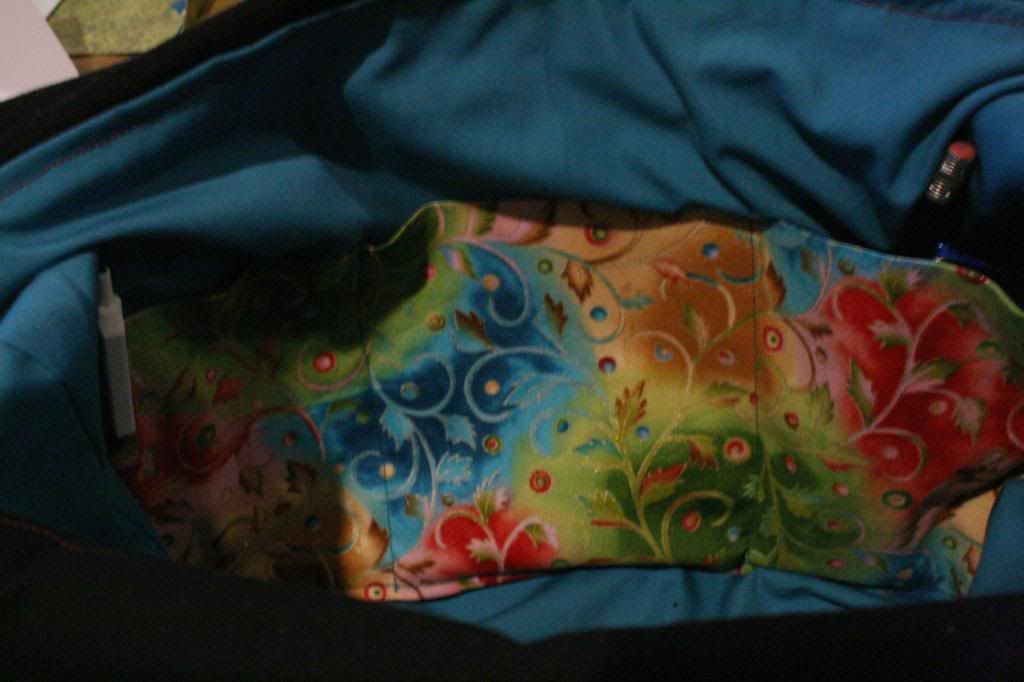 Then, also from my wists, she sent these beautifully quilted cards. I don't know if there is anyone I would want to send them to! LOL!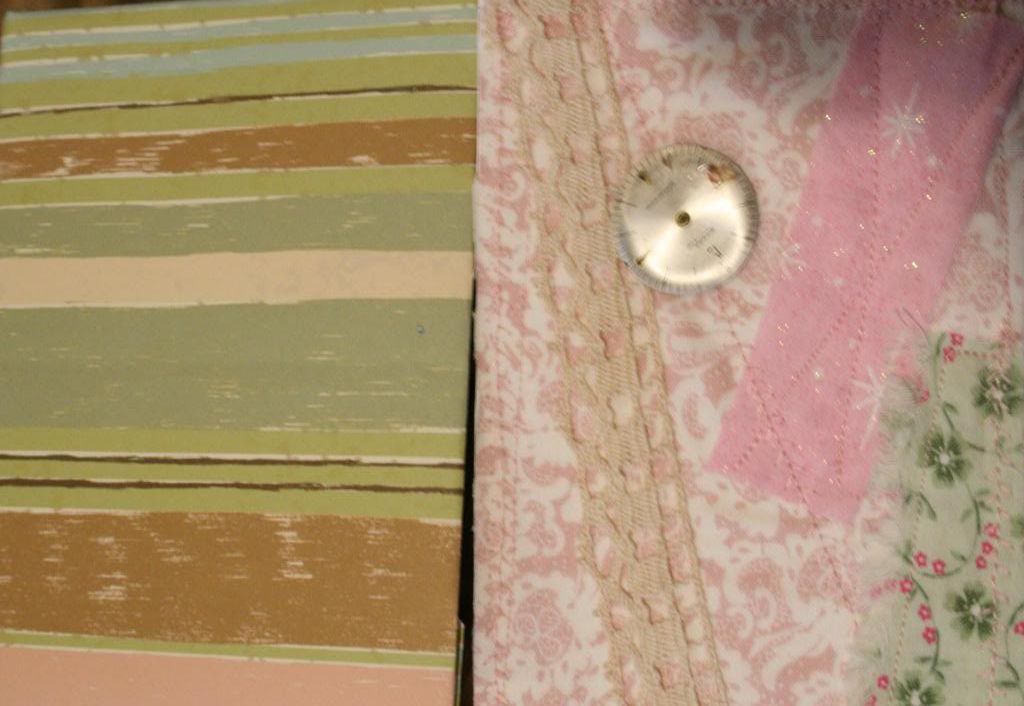 The last one is my absolute fave!
Thanks for such a great package!