I have seen so many halter dresses on here lately, I decided to give it a go today. My daughter asked me for a red dress last night, so here is what I threw together. And yes, that is a matching scarf and purse. No, I don't know what I was thinking, but at least she seems to enjoy it.
Front:
Back: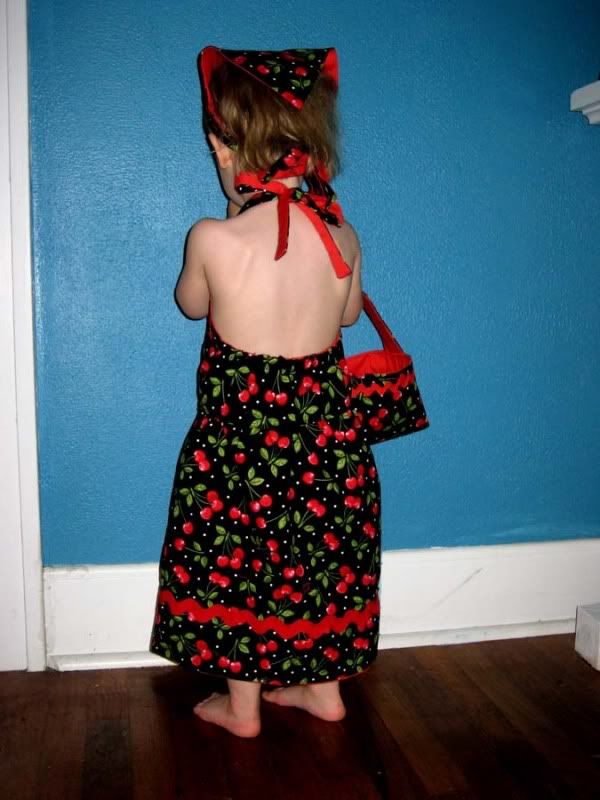 Action: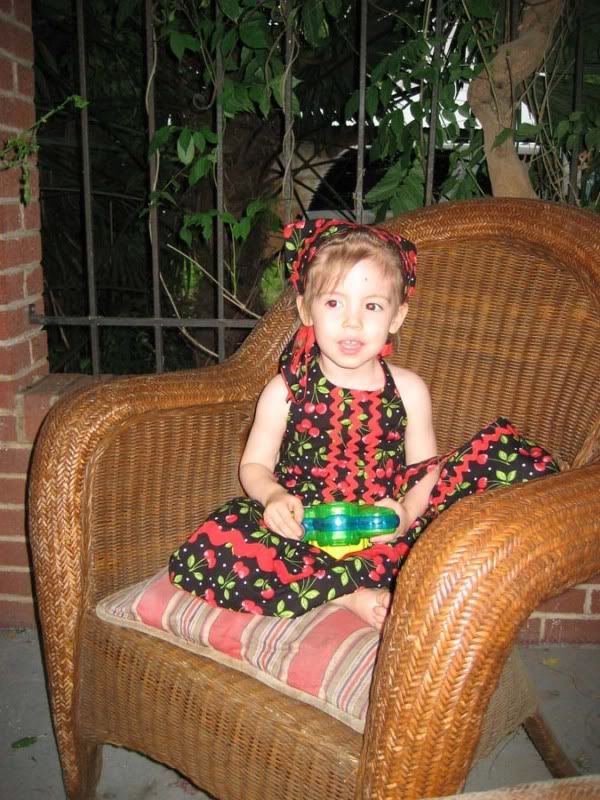 I don't know if any of you have noticed the red and black mood I have been into lately, but if you have, think it is finally over with this one. Time to get another color into my system!
*I ended up not using a pattern or a tutorial on this one. If I was going to though, vegbee has got an awesome tutorial up right now that is very similar to this one.*
Thanks, and as always please let me know what you think.