hi guys! this is my first ever recon but here is the story! So when we graduated dare we got huge shirts so that no one would feel bad or anything. We had to wear them the next day. me being one of the shorter kids well the shirt went down to my knees.. eww plus well here i will just show the picture.
so a week or two ago i realized how long it had been sitting in my pajama drawer (sp?) so i wanted to make a shirt... or dress. so this is what i came up with.. with the help of two other white shirts.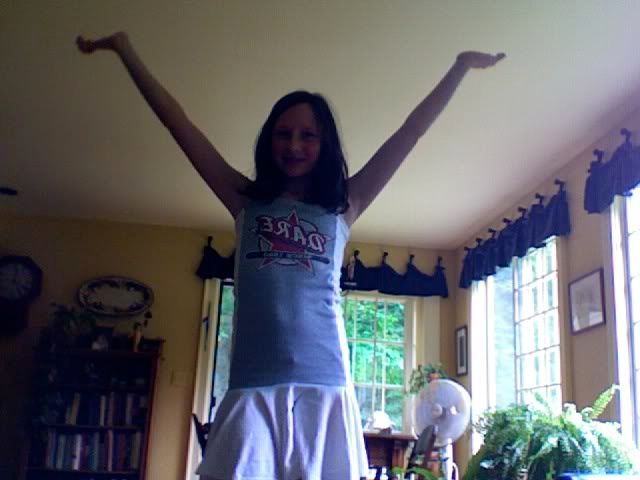 SO then i wanted a cool back and this is what i came up with!
The straps are a little tight on the shoulders and unless i hold my hands up in the air they stay tight and make the top of the dress pull under my armpits.
comments and criticisms are welcome and are greatly appreciated! oh i used patterns and ideas from
www.whatthecraft.com
i used the tube top and then added the side panels because i cut the top really small be accident and then i used the circle skirt variation 1