Howdy! I just finished this today, after about a week and a half. (I only have 40 minutes a day in my sewing class, and this was my second project for a grade in there.) No pattern used, I used
SewPixie
's tutorial for the zipper, and I LOVE IT! Muahaha. Onward: Pictures.
There's nothing in it. It's hanging from my tower.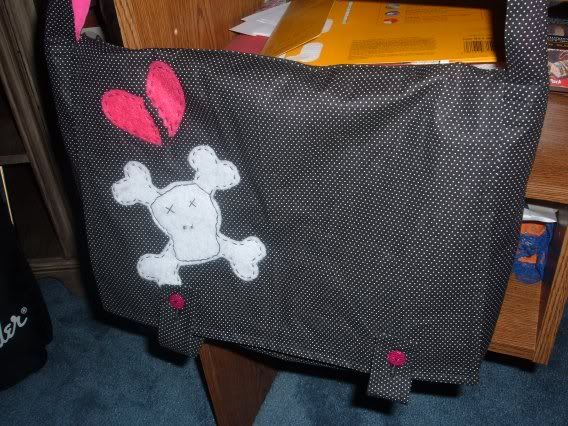 Tilt head to left, closeup of the skull and heart. I handstitched those on.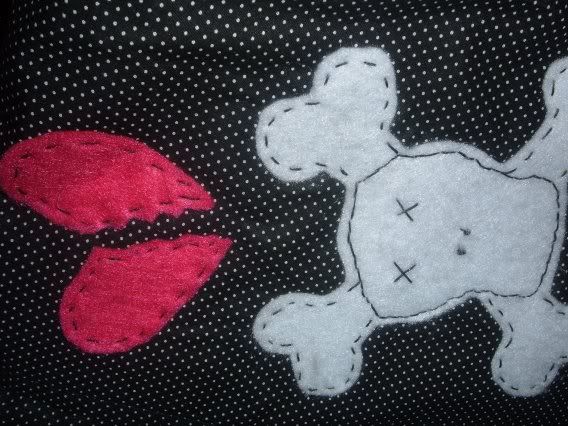 \
These buttons are the bestest part!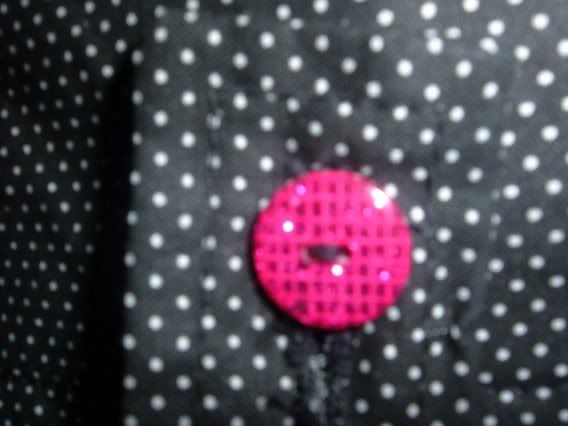 Geh, boring zipper.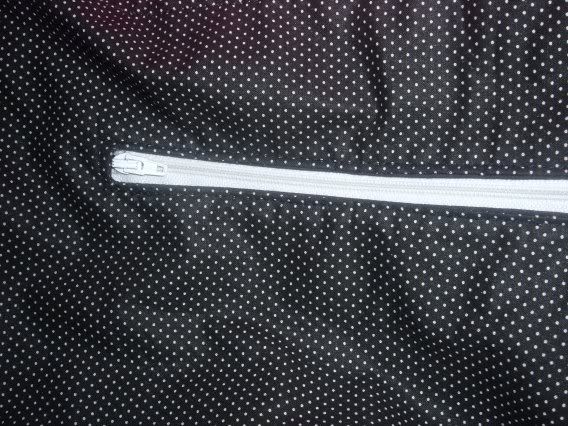 Inside zipper pocket.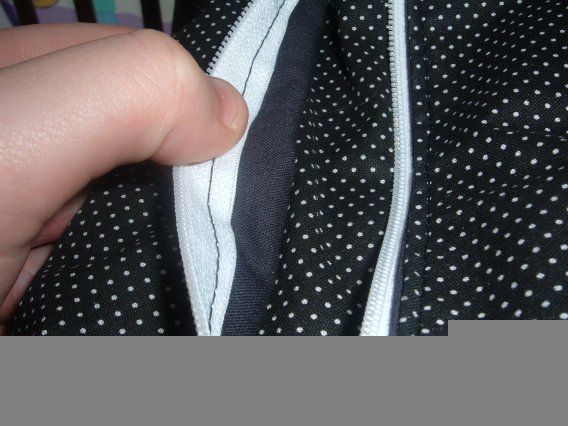 Inside bag, empty.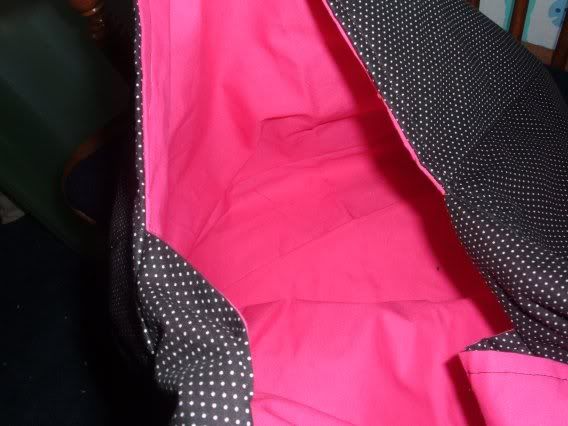 Inside bag, with my junk in it.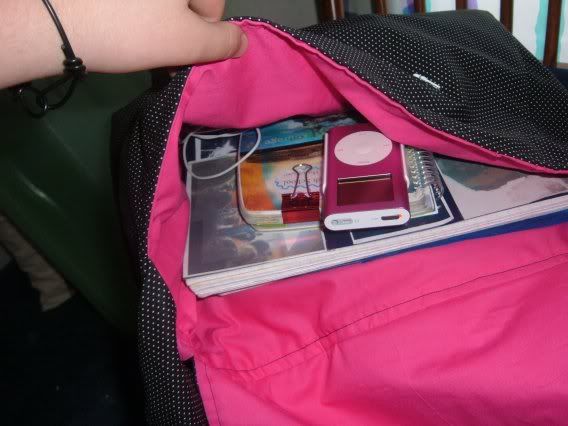 Bag closed with junk in it.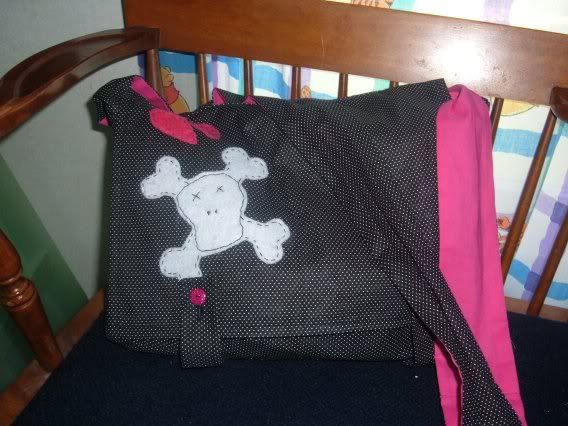 Thanks for looking!