Well my "friend" backed out of making the cake, so we didn't have a cool mushroom cloud. So technically I decorated it myself with the decorations we got from Etsy.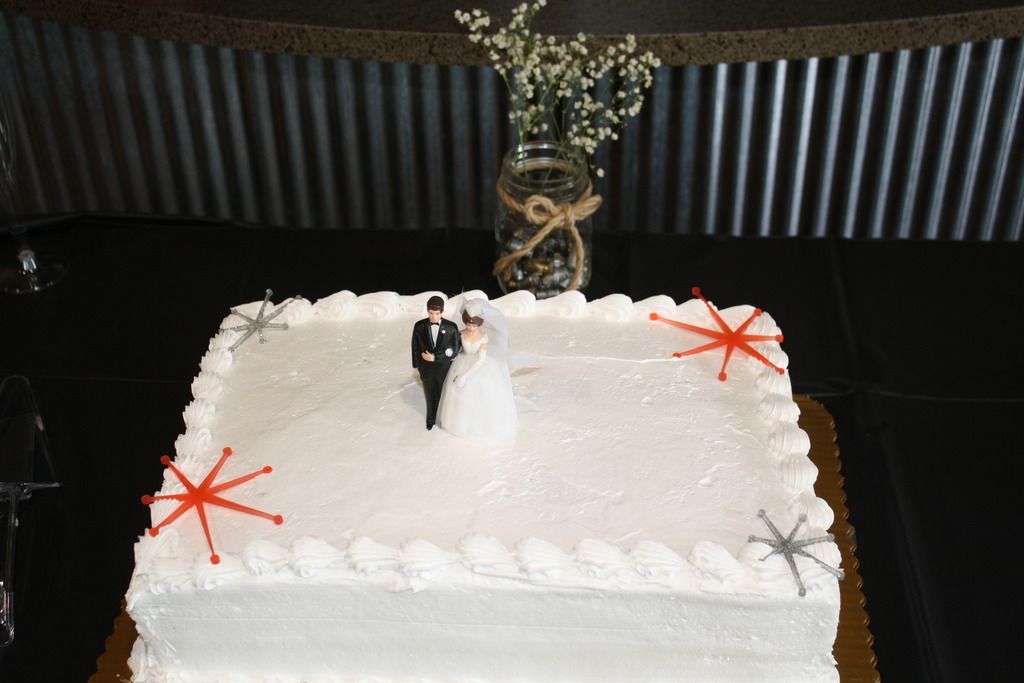 Here's what the tables looked like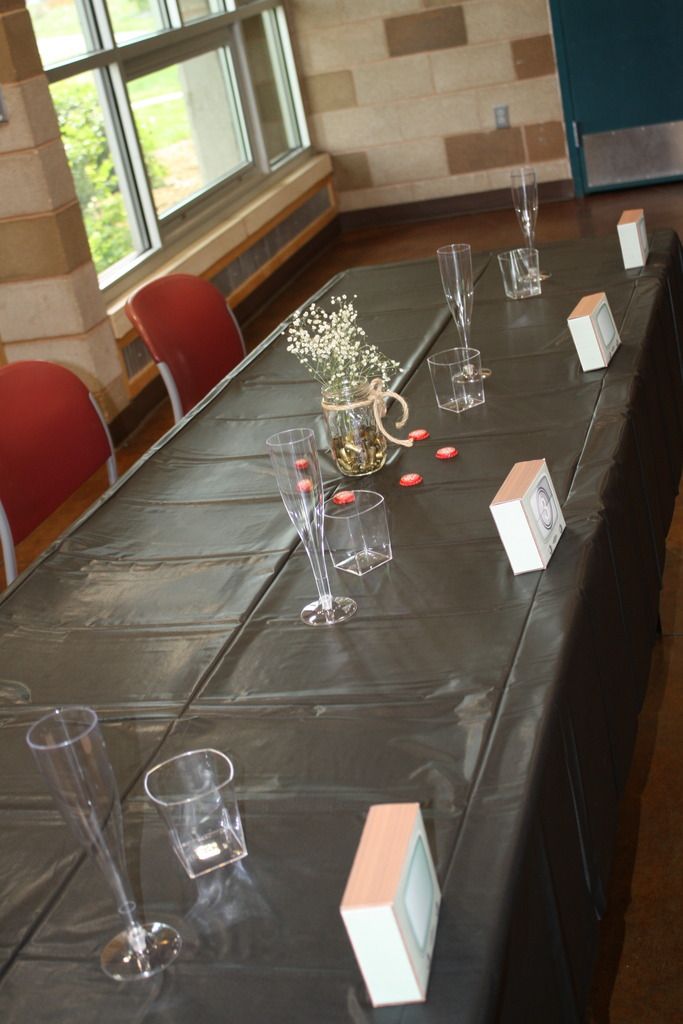 Not made by me, but this was handmade by a friend of my husband's to hold the cards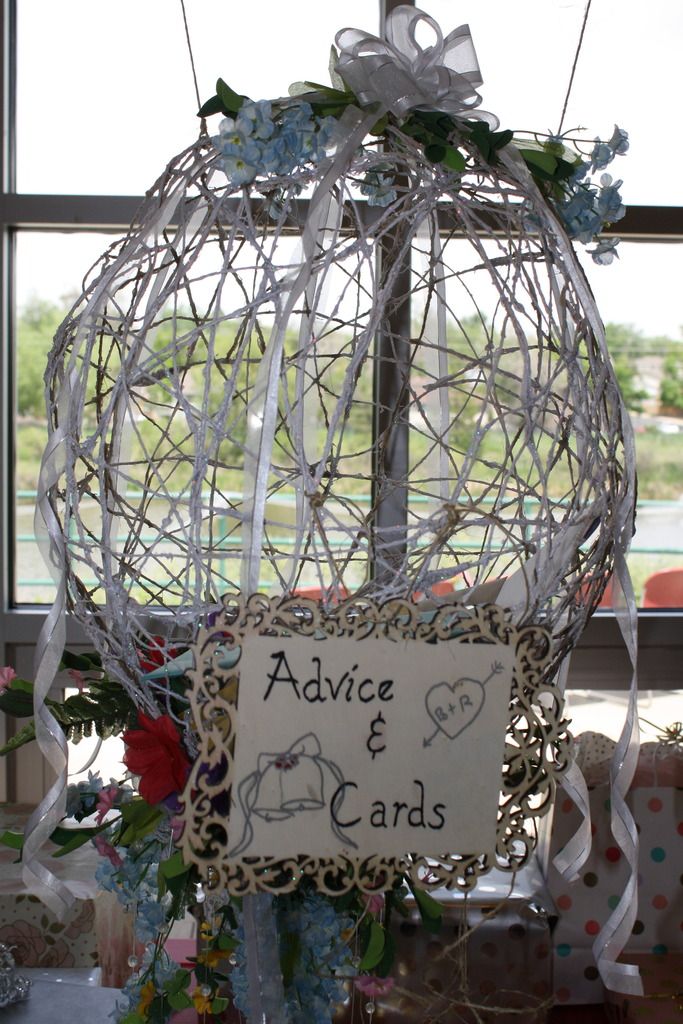 My completed guest book
Bouquets
And here's what we looked like. My hat is vintage and I found it at an antique store (earrings are, too, but you can't really see them in this picture). I made his boutonniere as well.
It was super fun and a lot of our guests followed the theme and dressed up in 50's looking outfits.