okay here's my loot from fairy femme:
this is a bag/sachet: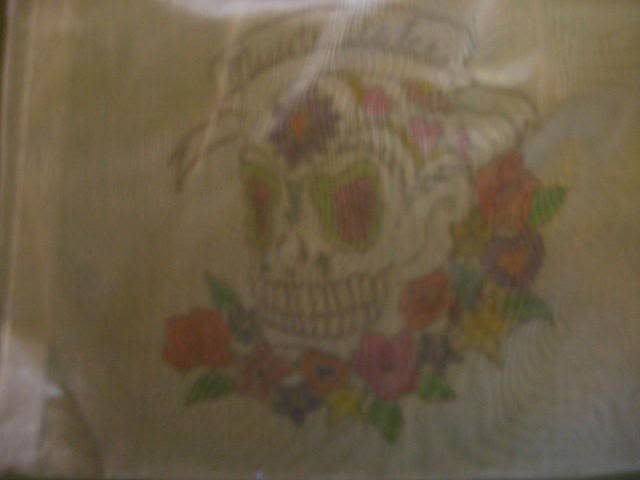 this is a close up of one of the six mini-skull beads that she made me that were in the bag:
this is a found object, it's hard to see because i couldn't get the lighting quite right, but it's a skull that is suspended in an nice dark green, glass bottle: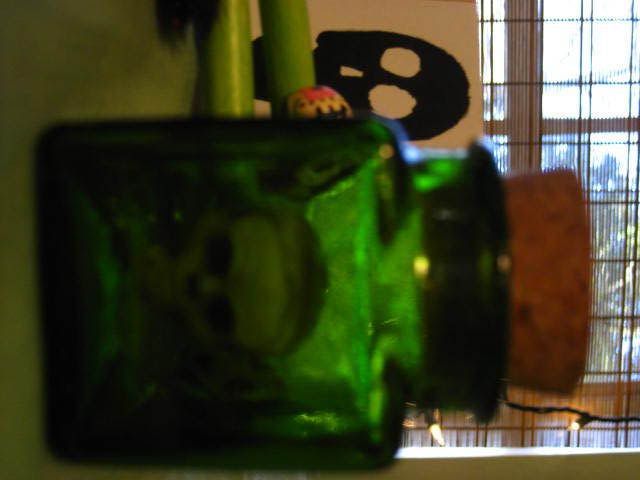 this is a large section of my loot. it included the above items as well as a skull pendant with feathers on it (very mardi gras/voodoo), a trinket box, a stamp, and some of the most kick ass knitting needles i've ever seen:
i'm sorry my photos turned out so dark. but, i just wanted to say that fairy femme has an eye for detail! and many thanks!