I made my fragrant rocks this weekend!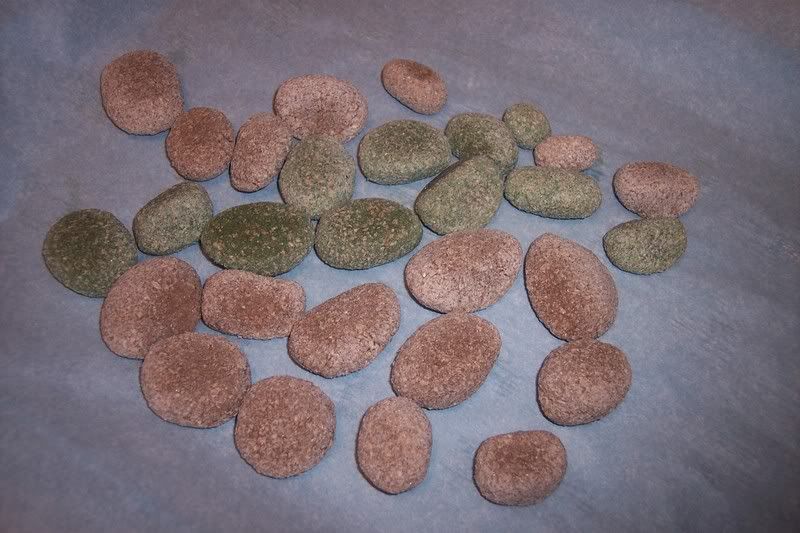 They aren't quite done drying yet, but so far I'm happy with the results. I used a whole wheat graham flour that had quite a bit of texture.
Also, I used some Potpourri oil, that I just happened to have. I found the fragrance oil at hobby lobby today which I think I will use if I do this again.
I was wondering where you find essential oils though? I didn't see any with the fragrance oil. I was thinking of making some lip balm that says it requires essential oil so I was just wondering where I would find that.
Thanks!