I thought I should post some of my favorite yarn
I named these Alaska coast since they look like the skies off of our little island. They are 50% wool 30% silk and 20% alpaca. This is sooo soft. Probably made for baby garments,lol.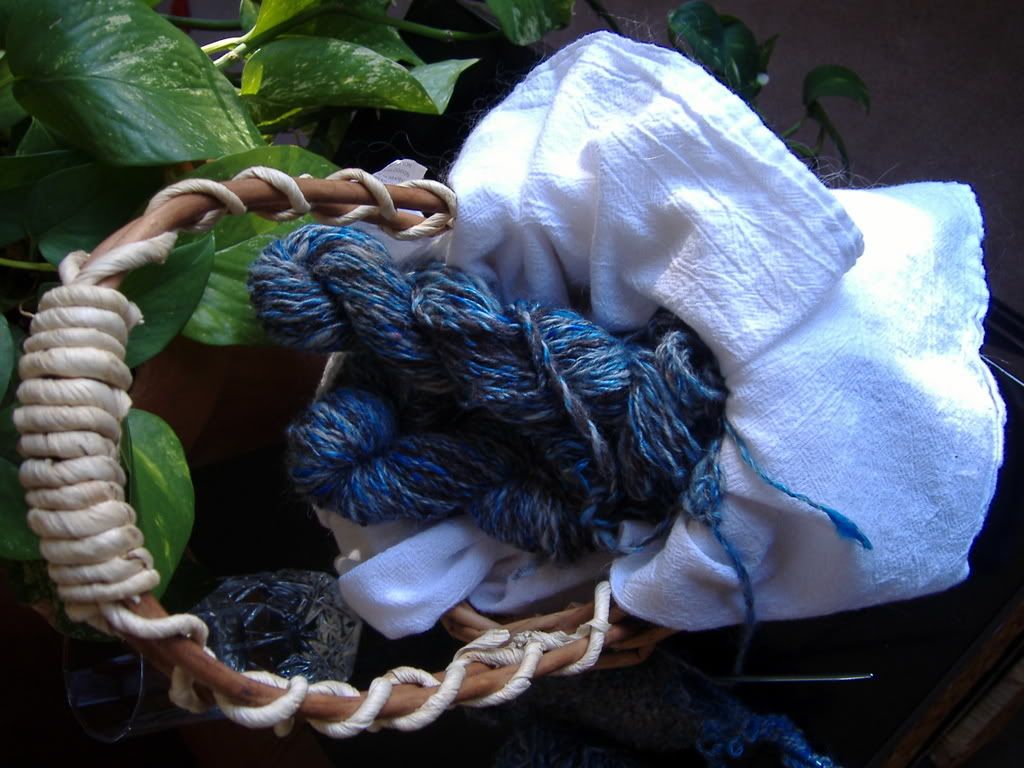 It knits up like this:
I am new to the photobucket thing so if the pictures look insane it's the button pusher.