I have so been wanting a rag quite tote/purse forever but I never found one in the colors I wanted....soooooo, being the craft girl that I am, I decided to make one myself.
Only problem is that I couldn't find a tute for one, so I winged it. Then there was the fabric problem...the closest fabric store is 50 miles away and gas being $4.00 a gallon, it didn't make sense to make that drive for a yard of fabric.
AHA! Ingenuity came into play. I went to the trusty Wally World, and came home with a slew of .94 cent bandanas then tore into an old shirt I had in a pile for the Goodwill, along with a 100% cotton mattress pad I had picked up (and SANITIZED) from the thrift store and with a little thought and lots of trial and mistake......TaDa!!!!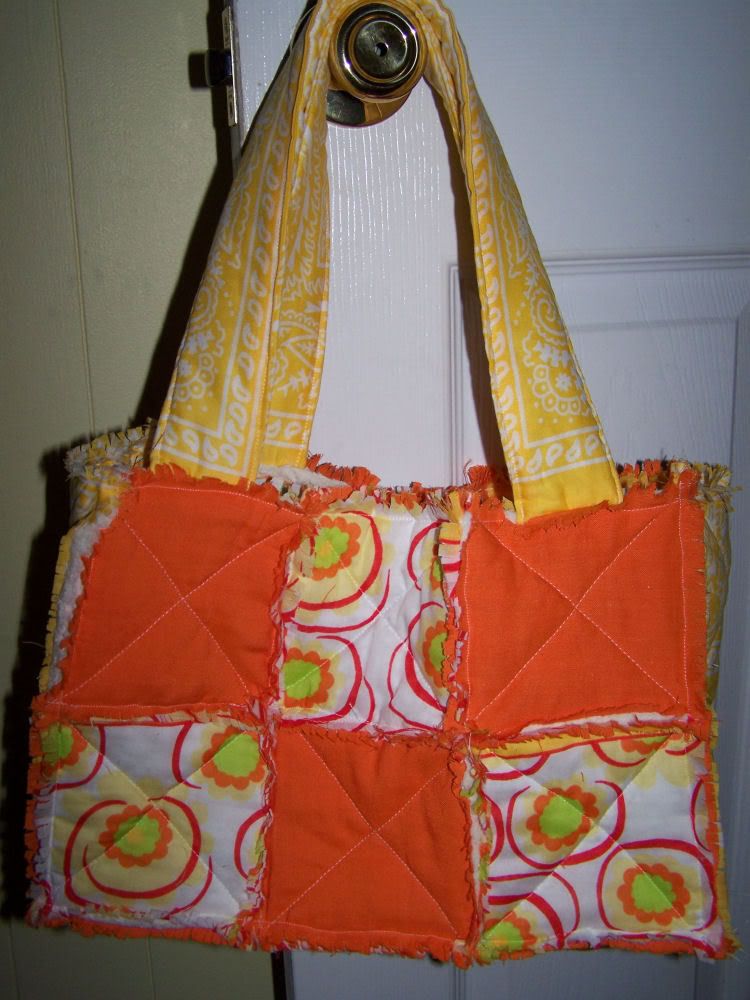 I even put 3 small pockets on the inside for keys, cell phone and other things that generally fall to the bottom of your purse.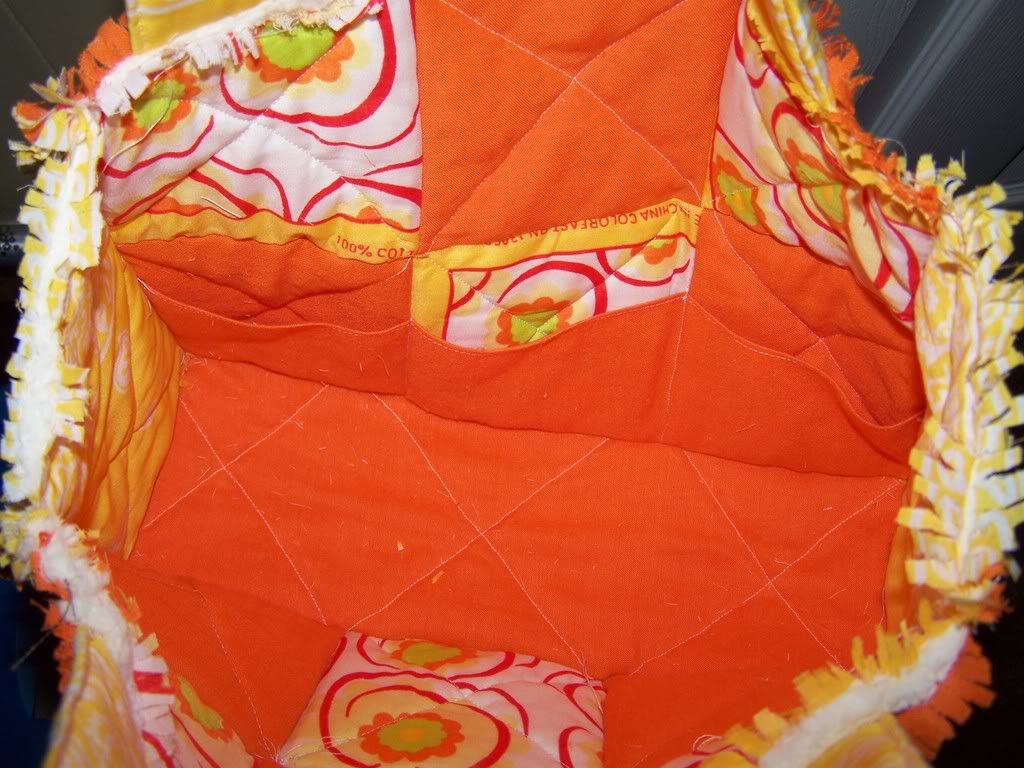 It was actually fun, looks even cuter now that it's been washed...and I'm addicted! I must make more in other colors! lol
Let me know what you think!