A while a go I posted picture of ring that I made and many people said they would like to see pattern for it... so hire it is.
Original ring comes from
http://www.beadsmania.com/user/recipe/
and looks like that: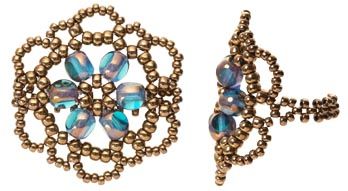 I used that picture as a guide to mack my rings and to draw pattern.
I hope it is clear enough and will be helpful.
To make it you need 6mm gals beads, seed beads 2mm and 3mm, and fishing line.
Step 1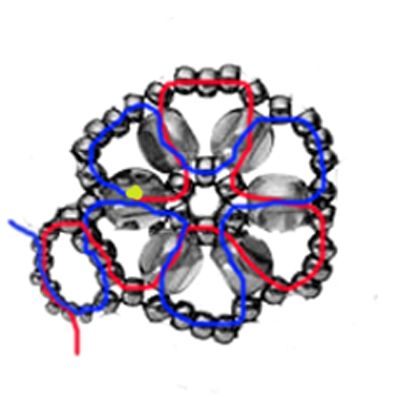 stap2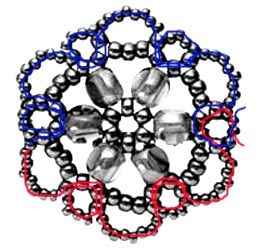 step3