Those are two of my new projects
This one is "learn how to be patient project".
I was inspired by people hire that where macking they own beads from Sculley and wood . I don't have much experience in sculpturing or wood working so i decided to learn how to mack Cellini spiral and made 6 beads in that technique. Then I strung them with other beads. I felt as it it took fore ever to get firs bead done but once you get it it goes really easy.
The idea of macking beads in different variations of peyote stitch is not mine, it comes from
http://www.angelfire.com/tx3/janiesbeads/index.html
(weary inspiring webpage that everyone should tack look at
)
That is necklace it self
those are closeups of beads. As you can see it was it was hard to take a good picture of them. I hope you get a general idea.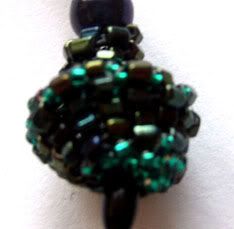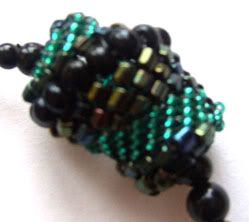 This is my 'learn how to be fast project" I was going out and needed something new to weare. I made that bracelet in 30 minutes. it is modification of bracelet from
http://www.beadsmania.com/user/recipe/index.html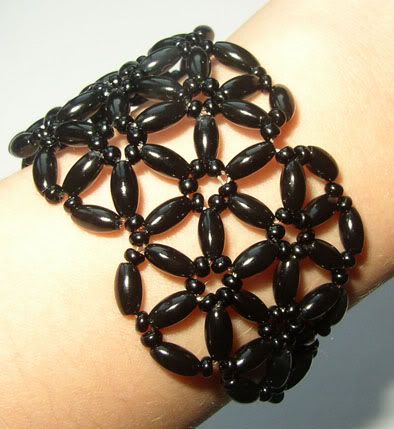 hope you enjoy it.