..these are awesome!
these are my first knitting project other than a scarf which was only more complicated by the addition of some sewing work. Fell in love with the yarn [the more colors i can cram into things the better- nature got it right with the rainbow!]: end of story.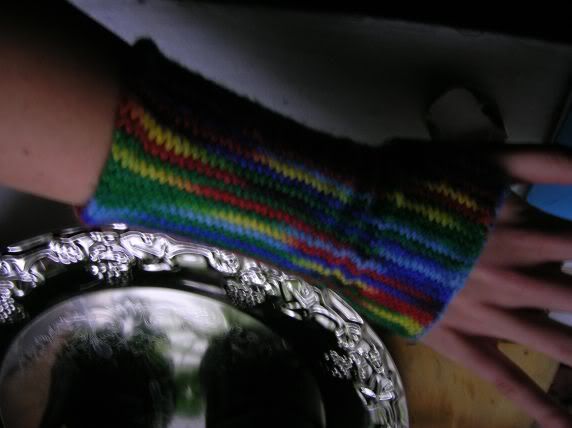 where i seamed it it's kind of messy but i think it breaks things up a bit to add interest..