i'm making my brother one of these for his wedding. it's supposed to be big enough for a queen sized bed (NEVER make this blanket that big!!).
here's a pic of it a few weeks ago. once it's completely done and i have some place to spread it out i'll take a pic of the whole thing.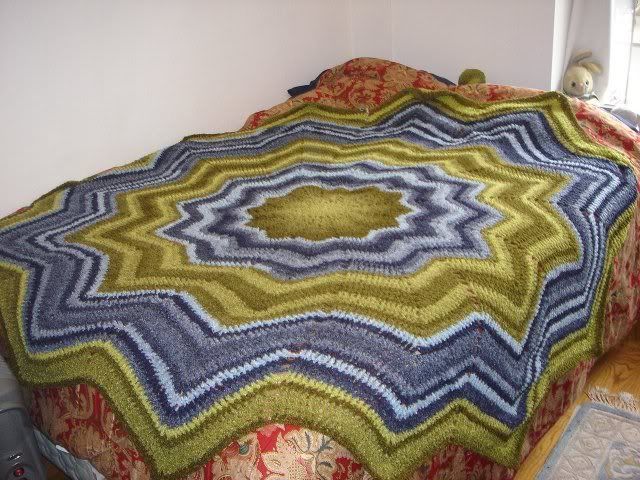 (if that doesn't work, here's the link:
http://img.photobucket.com/albums/v373/arlip/Dsc04559.jpg
)
i posted this question in the discussion forum but i figured i'd ask here too: what's the best way to fold one of these blankets? i've just been kinda folding it in half a couple times and shoving it into whatever bag i was using. any suggestions?