This past weekend I went to my friend's engagement party at the beach, and I decided to neglect my giant essays for my Major American Writers course and make some things instead. I am a speed demon and I love crafting but I have not been doing enough recently. I made a snappy new dress and matching bikini (sadly I don't have many great pictures since don't have a camera and I have to rely on pictures others were taking for pleasure). Anyway, I meant to make the dress longer but I accidentally trimmed the fabric so oh well, it's not indecent. I really like it, so did my friends.
Full shot with funky color: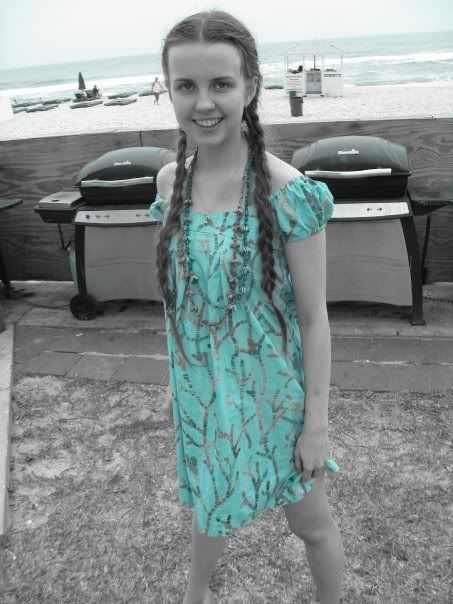 Up close on the top pleats: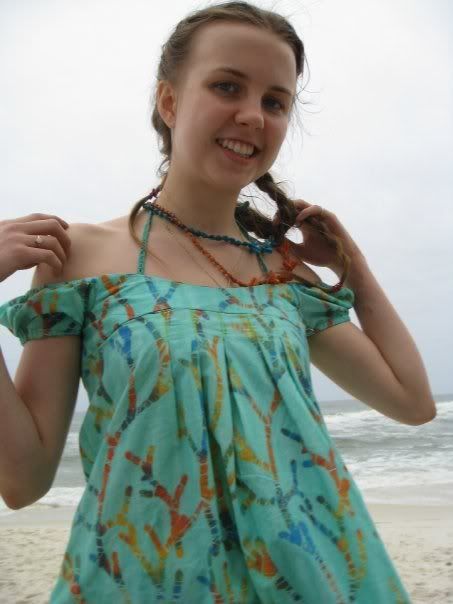 With our sandcastle: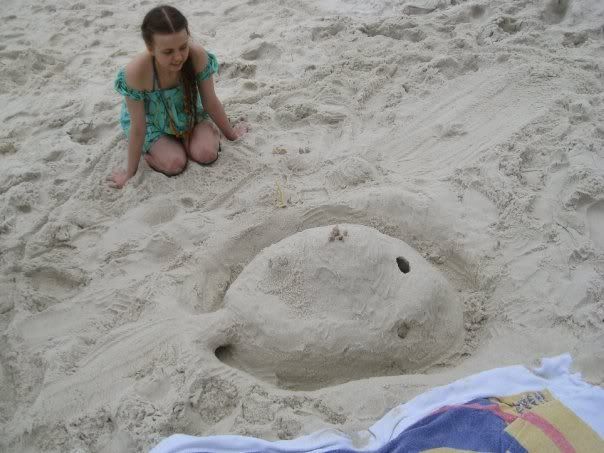 Talking to friends (back view):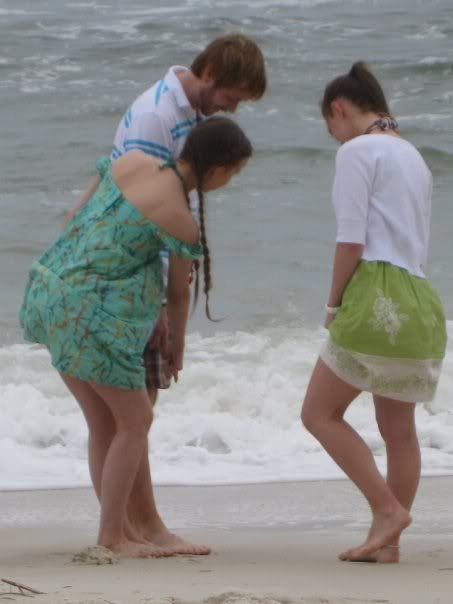 Walking in the breeze...my friend is funny...: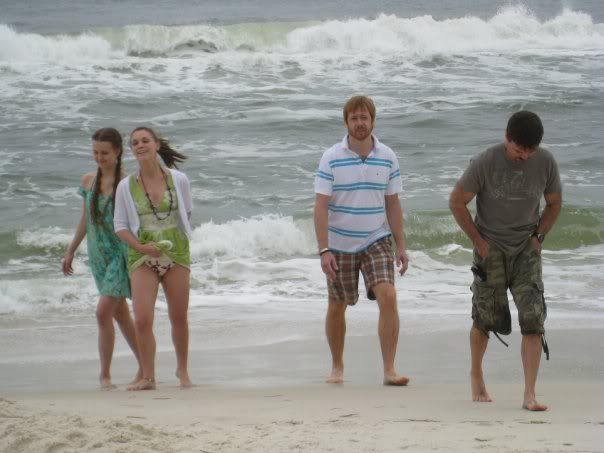 In the car going home: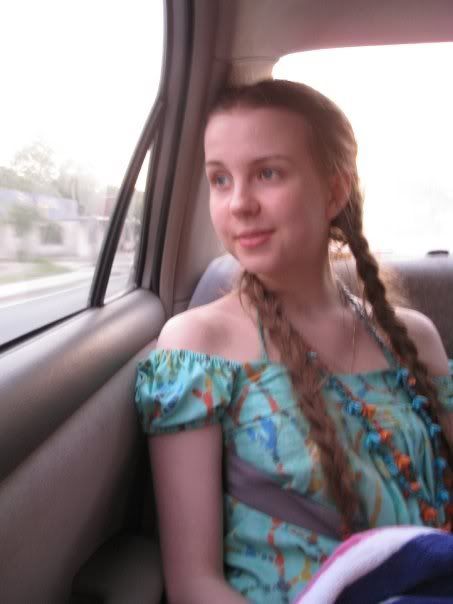 Oh and about my crochet bikini, I have never crocheted much before, except for detailing, a hackeysack, and flowers/hair doodads. The cups sort of don't match but they are close enough. I made it all up as I went along to get the shape right. Oh, and I've heard rumors crochet bathing suits don't work for swimming but it is unlined and was great for a rough day of diving in the ocean! I want to make so many more now! I am all wet from wave swimming in these pictures, sorry there is no good shot of the bottom, but I love it!
Rockin' out (I wish my towel wasn't covering it!):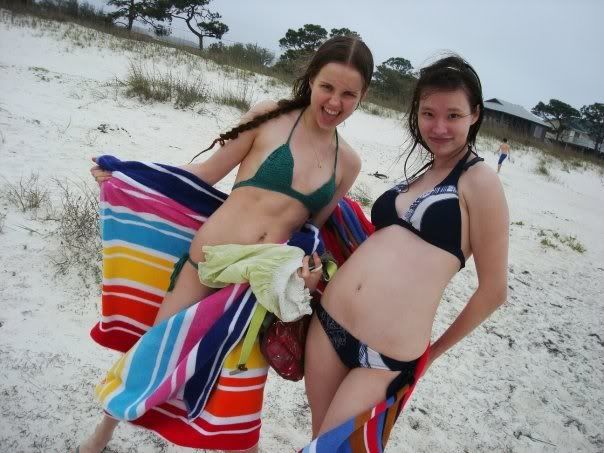 Close of the top: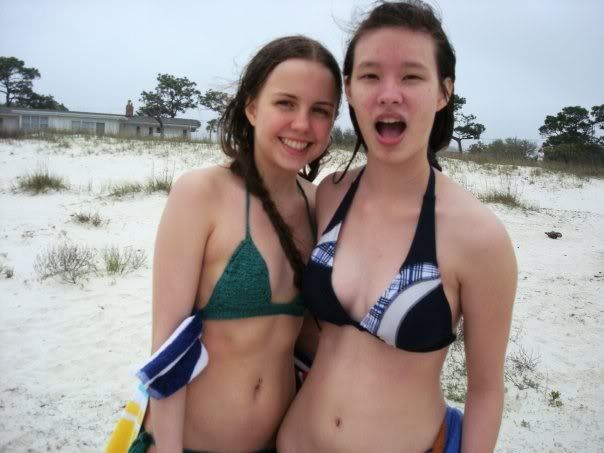 Guys let me know what you think! You are all the experts, and I love feedback, especially so I can improve my future endeavors.