So I really wanted one of those dramatic, beaded medallion necklaces, but they were too pricey so I just made one of my own. Voila: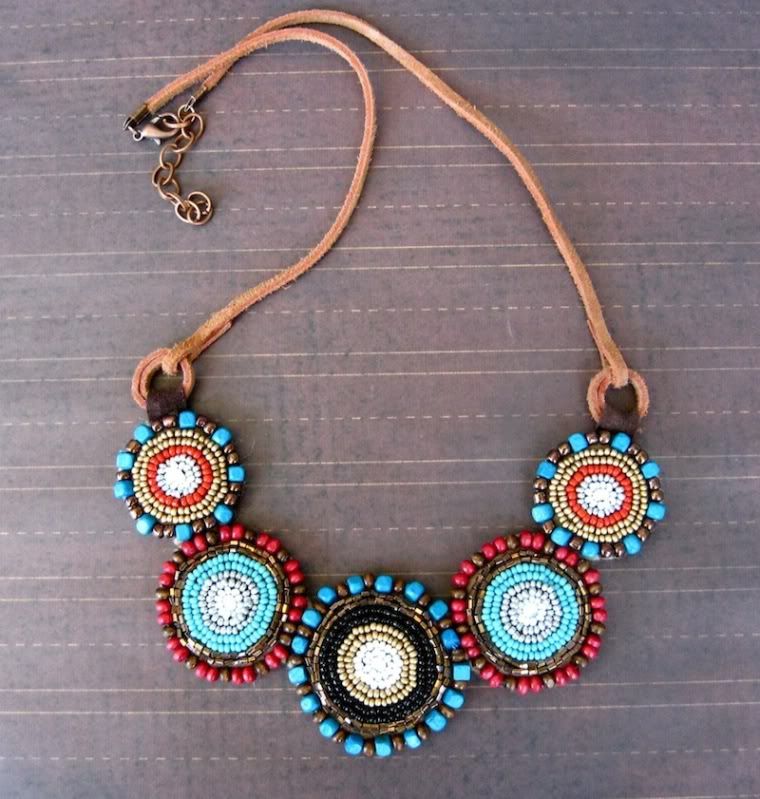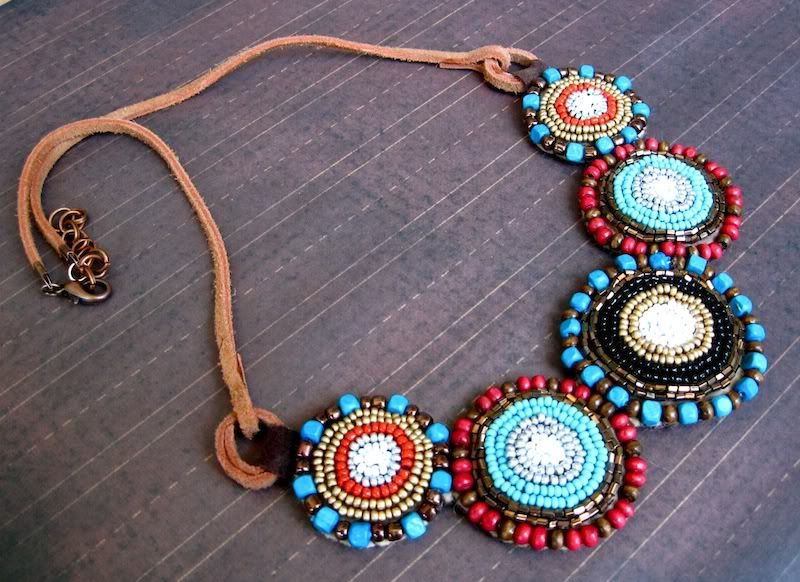 I beaded the circles all by hand, and then sewed the individual circles onto felt, cut the entire shape out of the felt backing, added more beads around the circles to make it more cohesive/get rid of "white space", and then backed the whole thing again on some selvage lamb skin I got off etsy. I love wearing it with simple tank tops & maxi dresses
I may add an action shot when I get a chance.
Here's an action shot: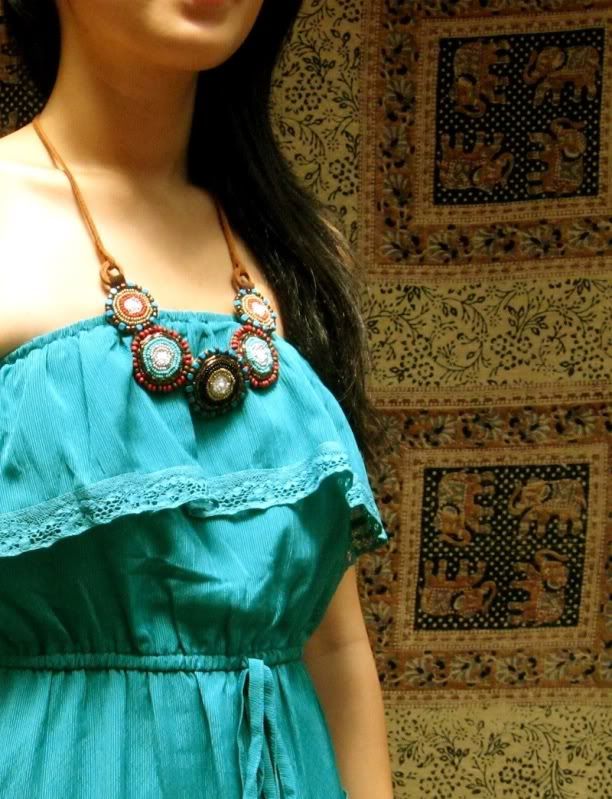 Comments & critique welcome!