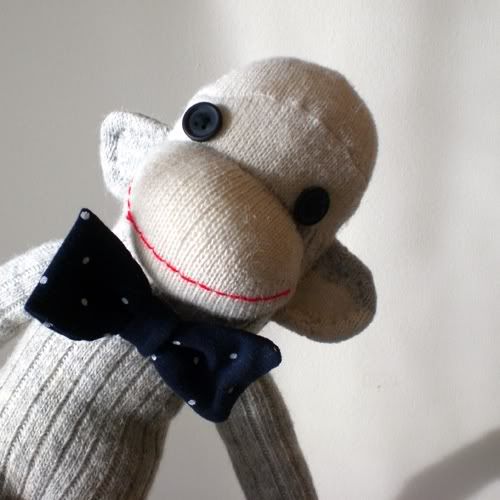 So this christmas, i decided to make toys for some of my closest friends - sock monkeys to be more specific! I've actually been meaning to make one for aaages, and finally got around to it after exams ended.
I love the classic sock monkey, but didn't want the red lips (and stripe on the butt) so I bought some women work socks without them.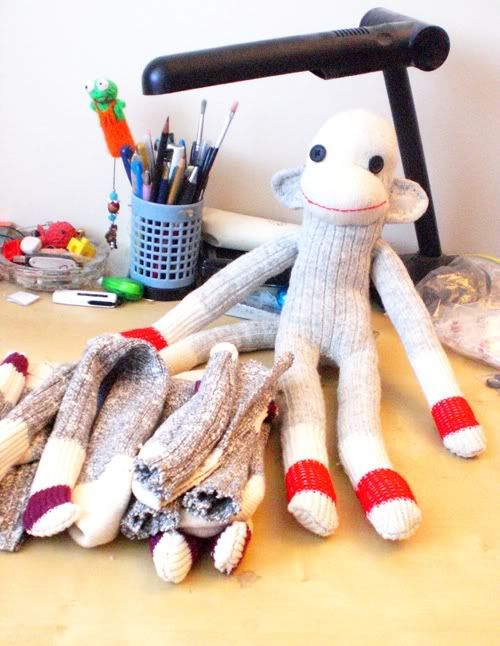 (that's my first monkey helping me assemble the rest of his friends)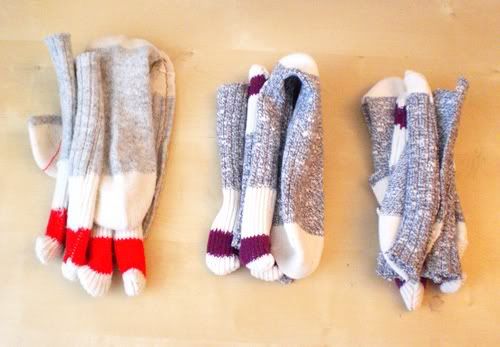 I hand-sewed most of them, and gave each of them an accessory to fit the personality of a certain friend: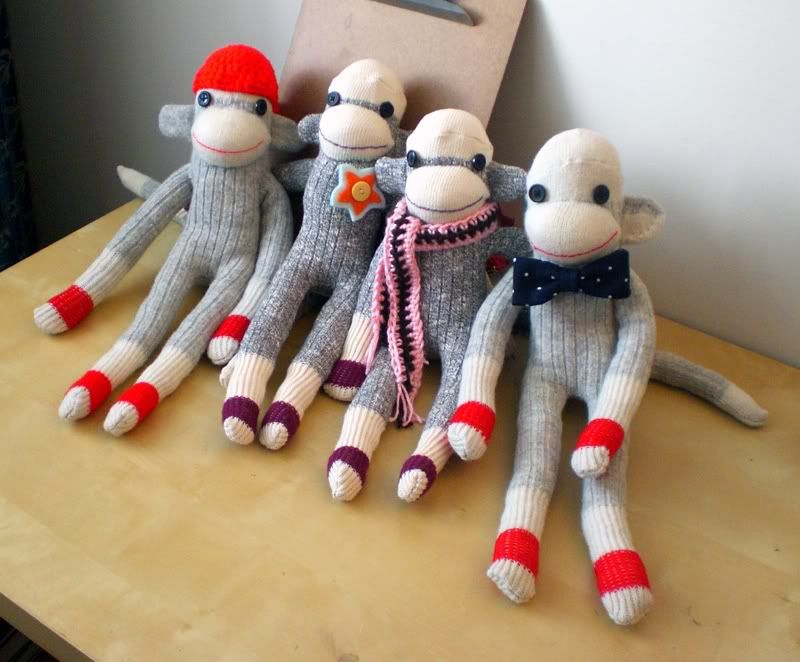 I kept the furthest one on the right (he still needs a name! suggestions?) and gave the rest away.
i also crocheted a luma plushie for my bro, thanks to the
great pattern
by wolfdreamer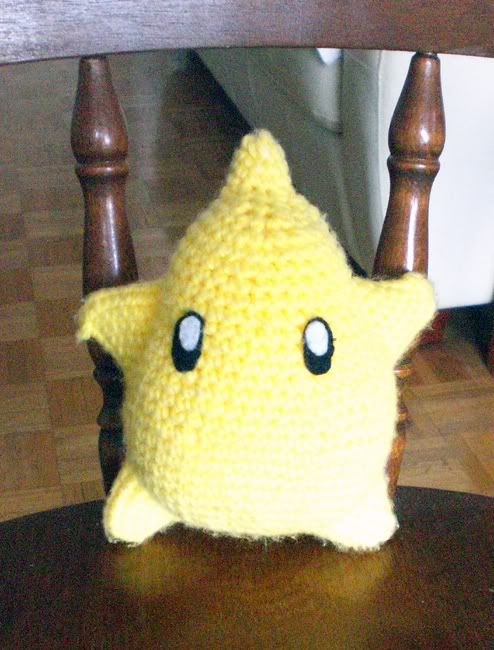 it was pretty well received - he slept with it for a week (by then it was pilling like mad, but hey toys are meant to be loved
) and had it by his side constantly.
thanks for reading, and comments are welcome ^^