This is my third needle-felted fella... meet Portico. =) He was made for a dear love of mine, who happens to be TOO FAR AWAY right now...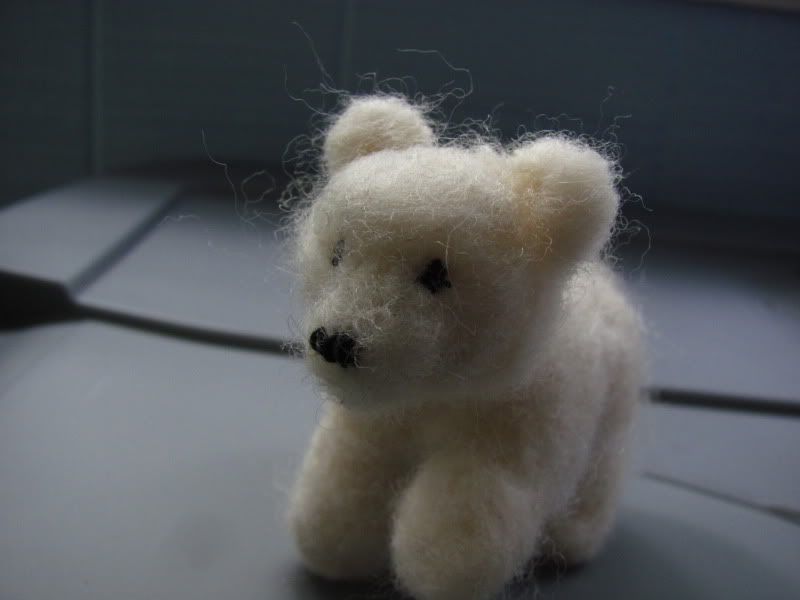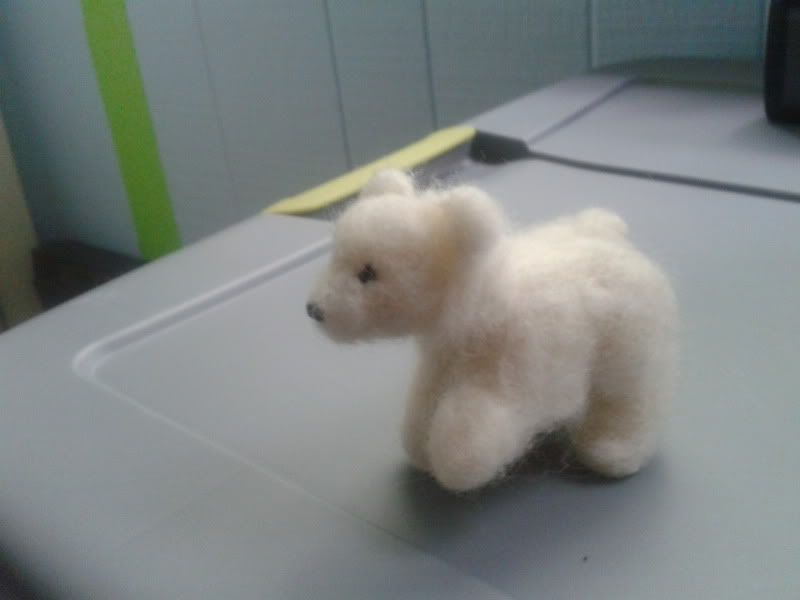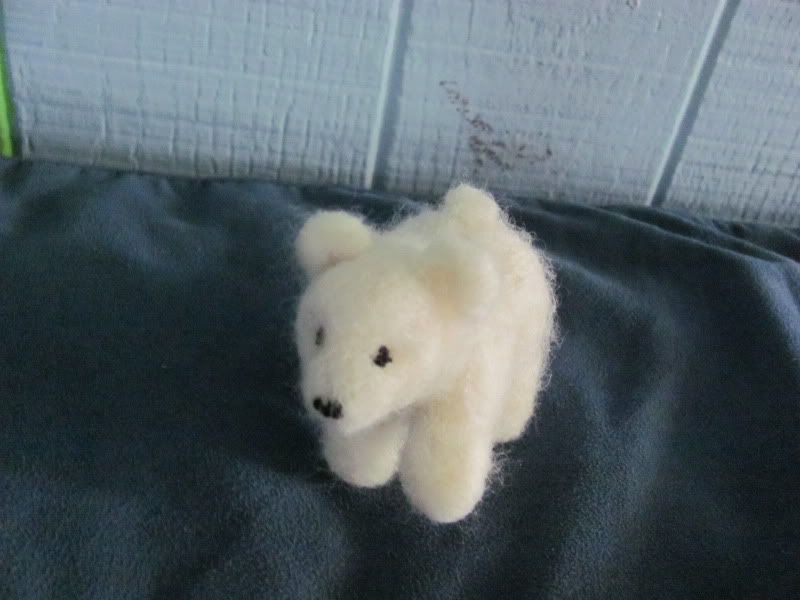 My mom commented that his butt was too big. Too bad. I like big butts. =P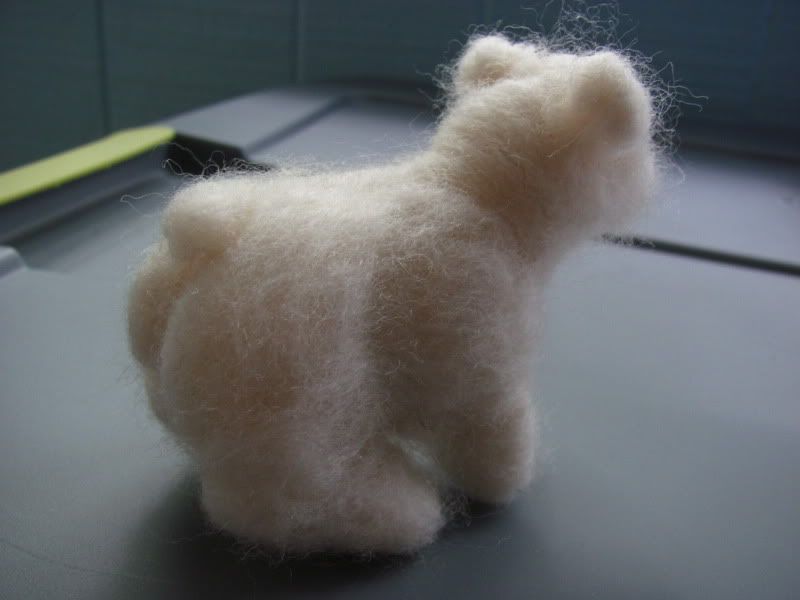 He also traveled with me a little. He's a worldly little polar bear.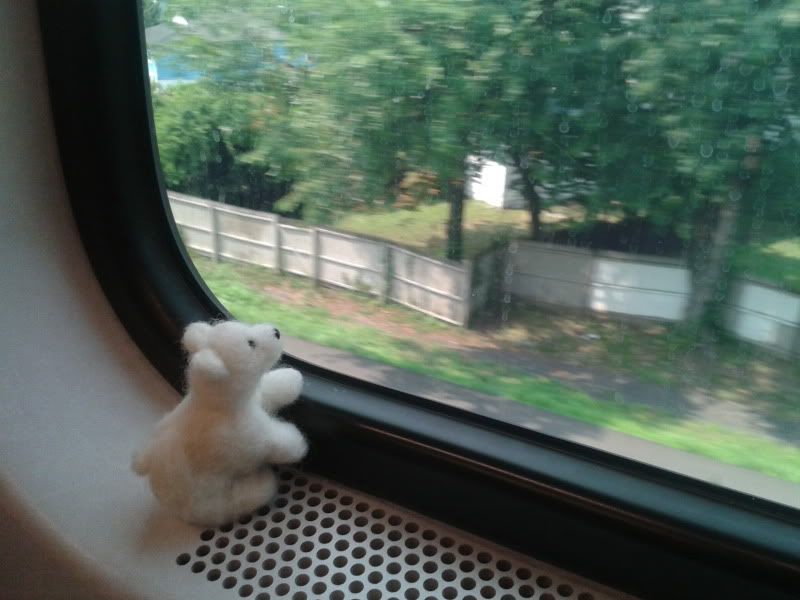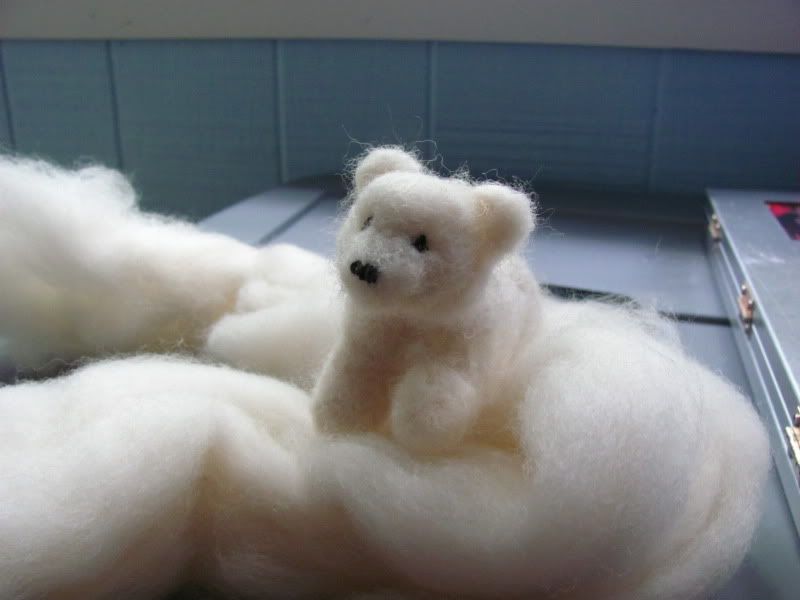 Just for reference, my first and second projects, left to right respectively.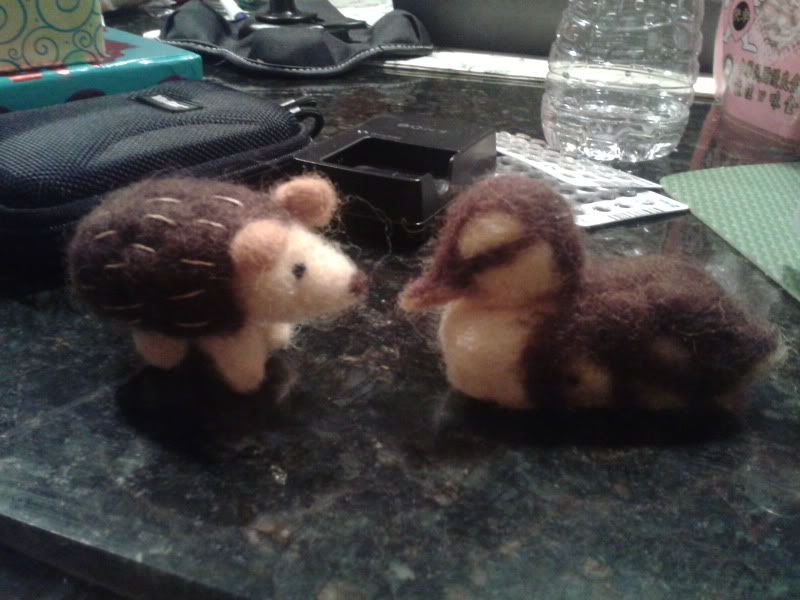 I'd love to get better at this craft! I'm finding it SUPER satisfying. Any comments/criticism is greatly appreciated! That, and perhaps some knowledge of where to get more roving.... And are more needles required? I've only got the one that the first kit came with.