This started out as a massive t-shirt dress. It didn't have a size but the bust was around 47" with LOTS of positive ease on a 36" bust!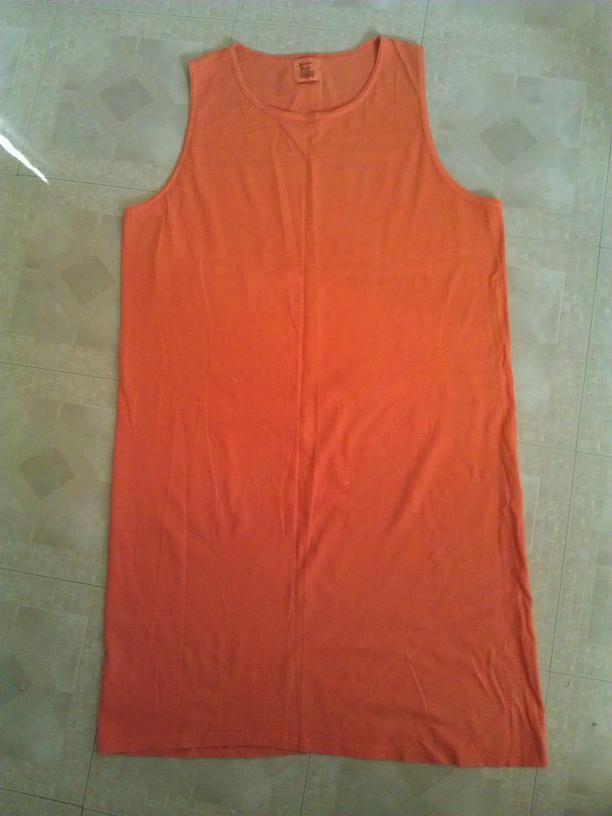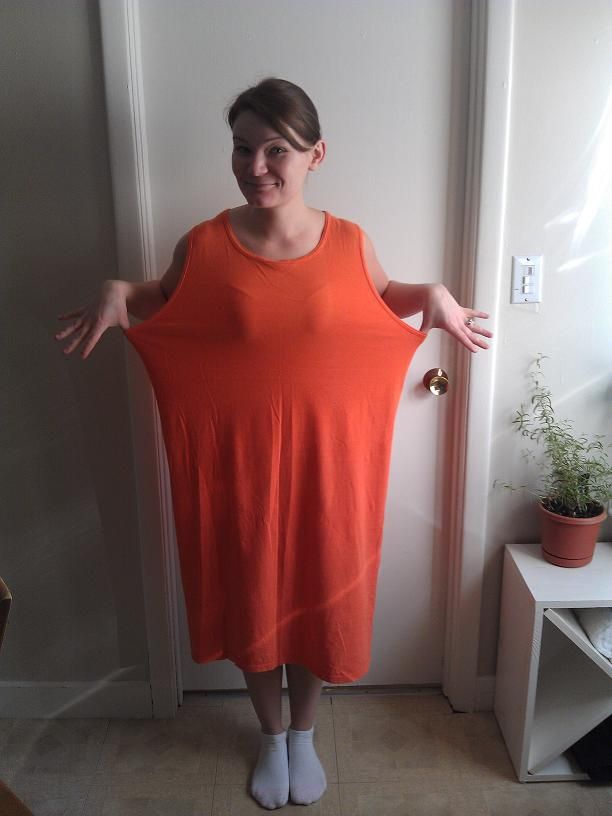 I was going to turn it into either a regular tee or tank, or possibly a dress, but my husband liked this idea better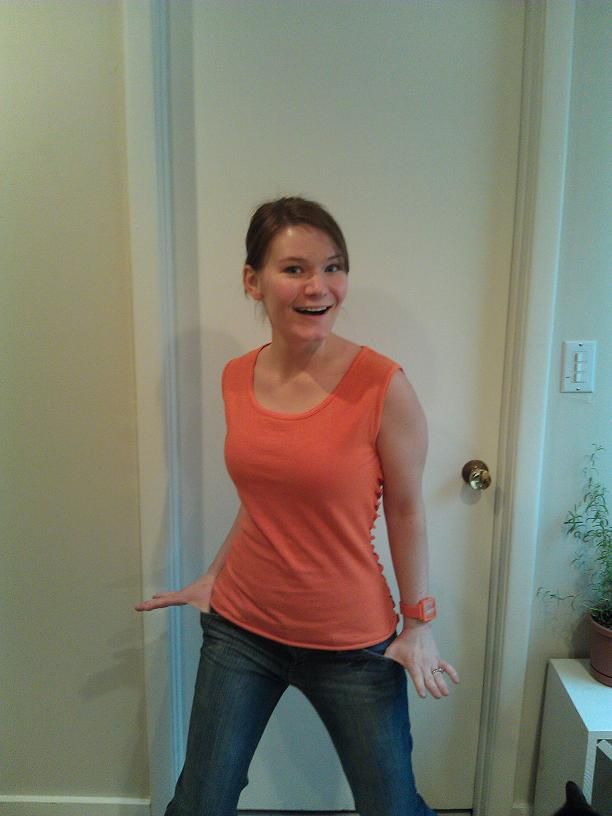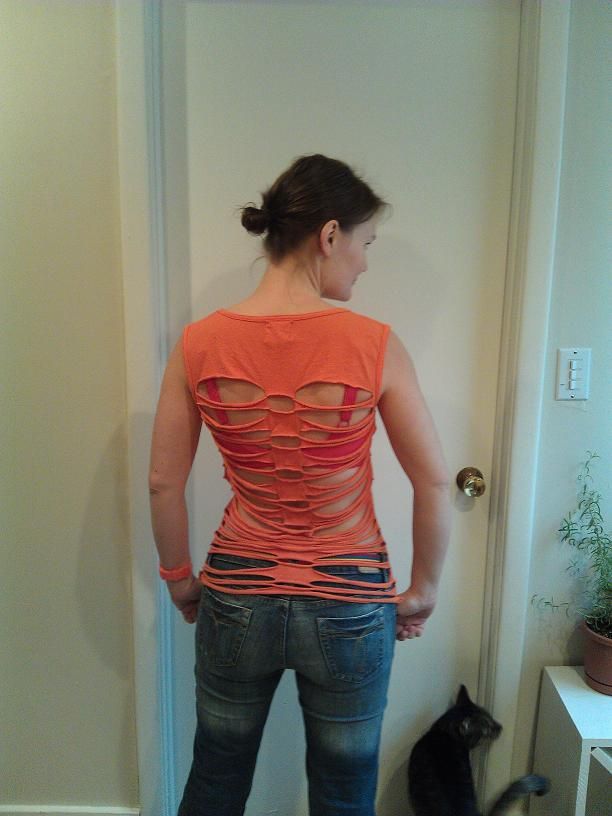 - haha! Spartacus...
Sorry for the bra showing!
Kind of unavoidable, so I'll most likely be layering this with a cami or just wearing it over a swimsuit. But man, does this feel comfy! It'll be great in the summer. I decided to keep the finished edges on the sleeves and collar but the bottom is a raw hem.