Hooray! I received from samann1121 yesterday! (Sadly, Craftster was down at the time.) Thanks so much again!
All bundled up, fresh from the mailbox.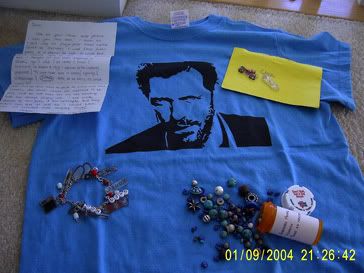 The whole loot!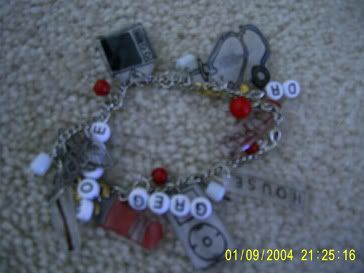 Charm bracelet!
All of the charms, including the "It's never lupus" charm and the Vicodin bottle.
The extra charms that came with it: the state of NJ and House's motorcycle. I made these into matching earrings.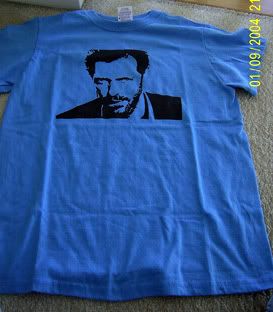 Ubersweet Hugh Laurie shirt.
Close up of the stencil!
Really pretty beads that were in the Vicodin bottle.
Wow, the dates on my camera are messed up. Pay no attention!