So I made this hoop with a lot of different techniques so i wasn't sure where to post it. I used an awesome Alexander Henry fabric for the background and then beaded and emroidered all over it. I sewed/embroidered the Frida skull from wool felt, and stitched on vintage plastic flowers, with pearls in the centers. I made the little red flower and stuck a vintage button in the middle. I'd love to hear and comments/criticism on it!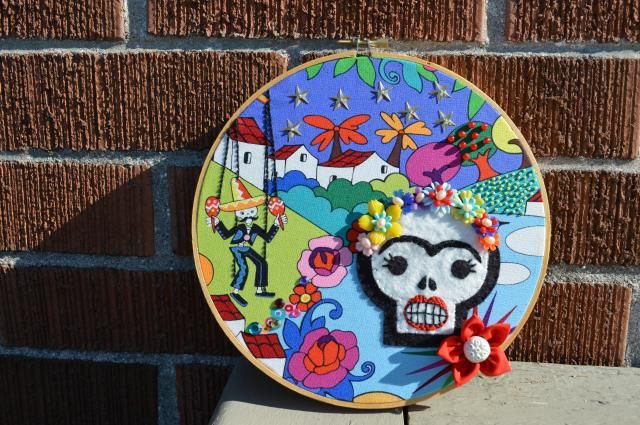 Here I embroidered the strings on the puppet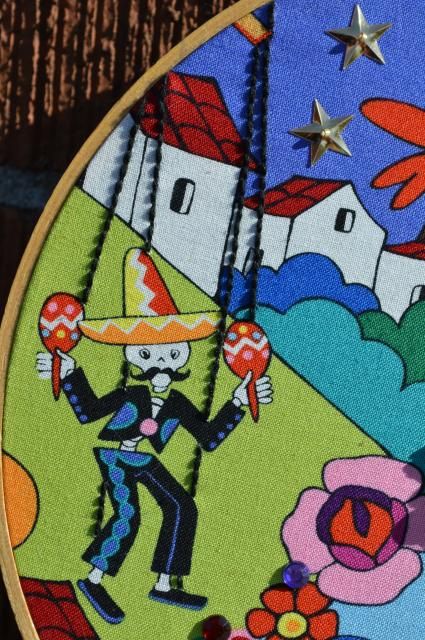 Close up of the felt skull and beading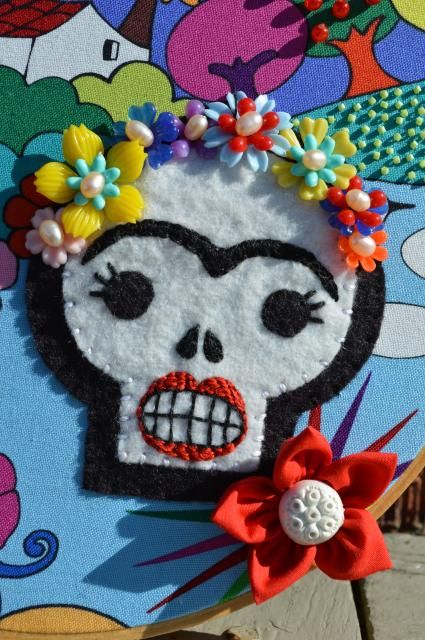 Sequins and beading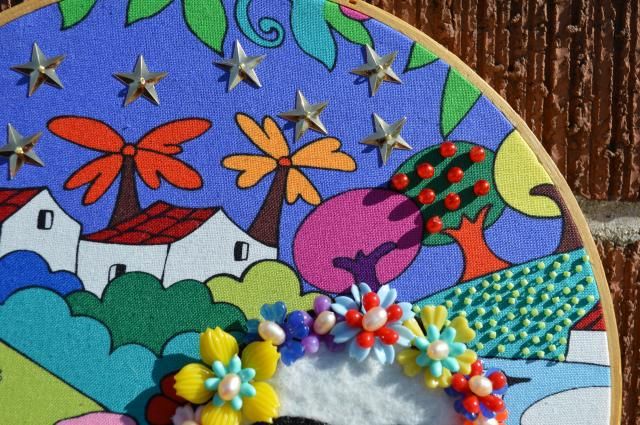 Thanks for looking!