So...I visited PR and found a bead shop (SCORE!) and bought these cowry beads. Months later - I go to use them and they are not drilled through. I had a split second of cursing then developed the following work around. What do you think?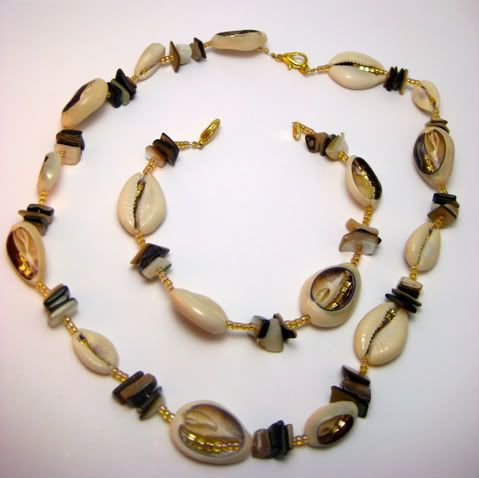 With purple shell beads: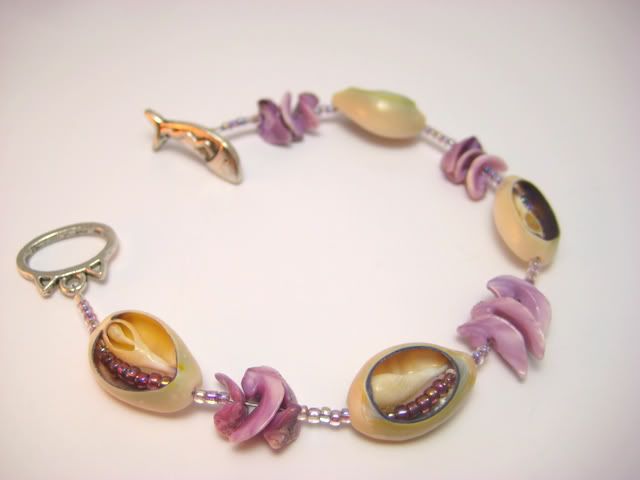 I threaded the wire through the cowry then strung seed beads into the space then back out so the shell was held to the wire that way.
I rather like how they turned out with the seed beads showing.
What do you think?