FINALLY! I received! Pinkstars69 sent this AGES ago, but the envelope was damaged and put in a plastic envelope by the Deutsche Post. The bag, however, was not damaged at all and I LOVE it!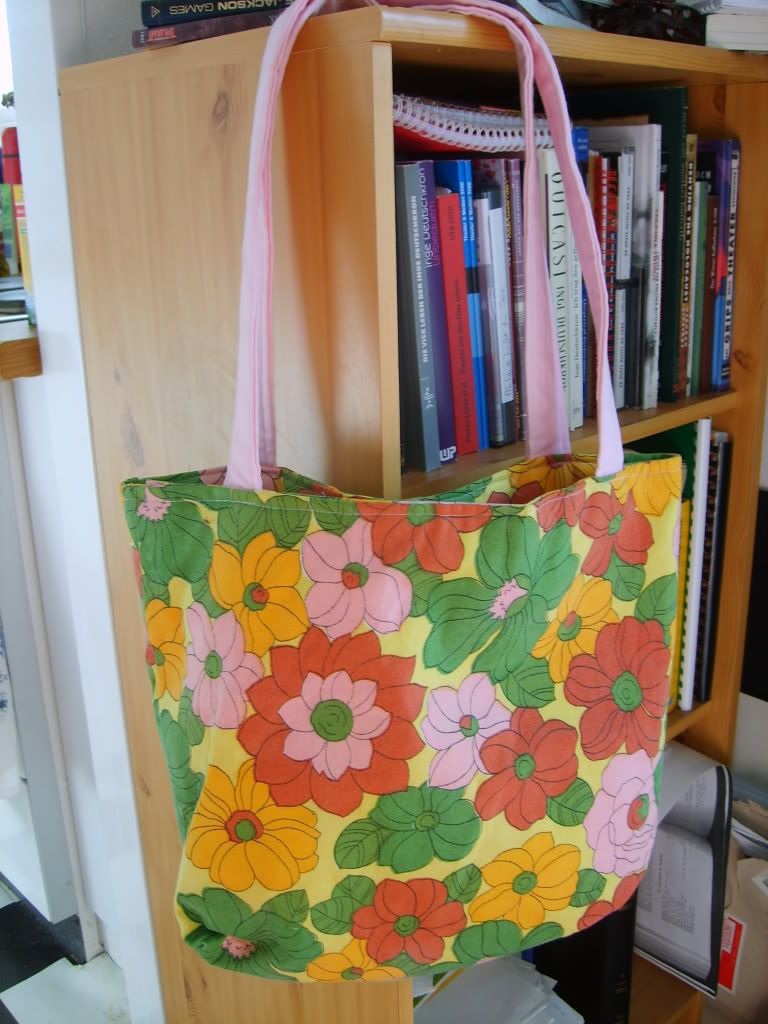 The vintage fabric goes with I think perhaps everything I have. The lining is pink, just like the shoulder straps. And the bag snaps shut with a magnetic closure!
She also included three little cutie beanie babies!
THANKS A MILLION, pinkstars66 - I LOVE IT! I hope yours doesn't take so long to get there!