I'm volunteering at the Brisbane Writers Festival and we just got our official festival t-shirt. I thought I'd snazz it up so I don't look like every other volunteer there. Also, I keep dreaming up t-shirt surgery ideas but never make them, so I figured I should start.
Of course, being one of my first attempts, it's not exactly perfect, but it's not too bad either.
Apparently I can't post pictures here yet, so click on the links to take a look at them...
The front of the t-shirt. This was originally the back but I liked this design better so I turned it around. (It can be worn backwards too, in case someone yells at me for wearing it "the wrong way".
The collar was expanding with every wear so I had to work out some way to stop it from falling off my chest. I sewed on elastic in the inner collar, then sewed on some satin ribbon to cover up everything. PAIN IN THE ARSE. Sewing, resewing, adjusting...gwargh! It's not as neat or perfect as I wanted it to be, but it's ok regardless.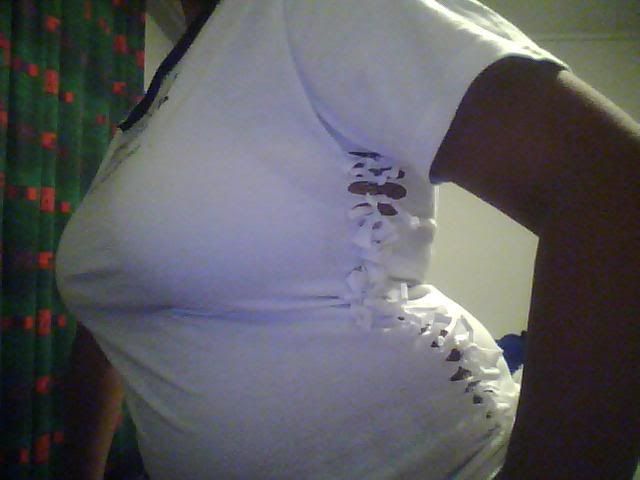 Side detail! I cut the sides into strips and tied double knots. It made the t-shirt a bit tighter than expected (it snugly fit me earlier) but still works fine. Perhaps would work better on a t-shirt that's juuuuuuuuust too big though.
I was thinking of sewing on sleeves from another t-shirt that went really well with this. However, after the headache that was the collar, I think I shouldn't risk it.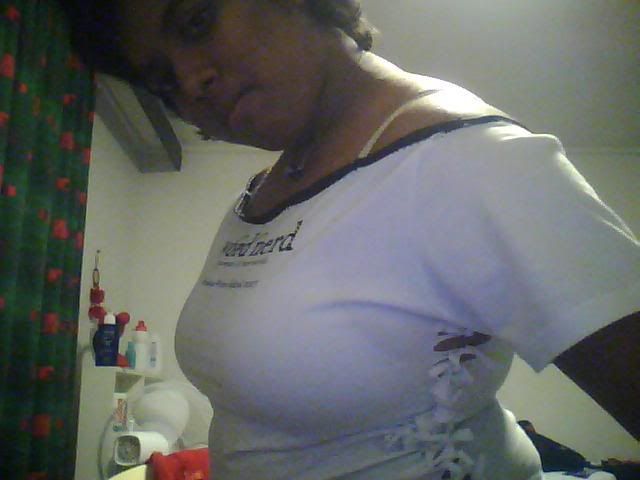 Me trying to fit my head, the collar, and the side knots into the frame of the laptop webcam.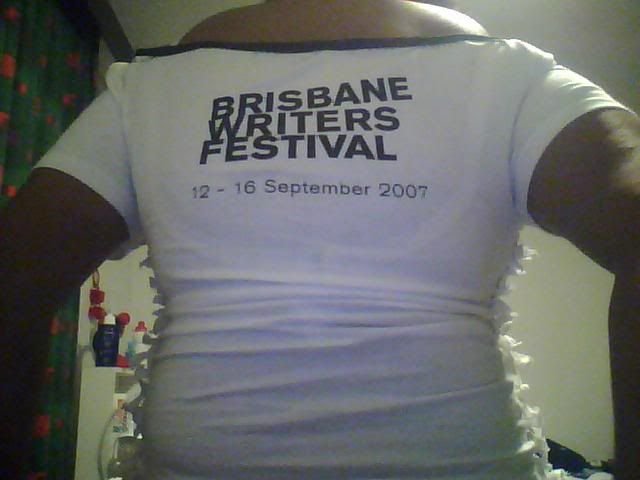 The back (formerly the front) of the t-shirt. If you're in Brisbane, come along and find me and say hi! You can see more of the side details from here.
so how is it for a first try? I'm a complete n00b at sewing.