I did this almost a year ago, and it was one of the first things I reconned, but I still like it. Originally, it was a pajama shirt I got from somewhere--don't remember where--and a t-shirt that was too big. The pajama shirt just fit weird, but the design was so cute I couldn't get rid of it. I cut the sleeves and the neck off of the t-shirt, sewed the neck area of the pajama shirt in place, then made some sleeves out of the rest of the body so that there would be that nice red edging on the ends, and added a couple of the buttons! Sorry, no before pics (because when I take them I usually mess up fatally on whatever I am making
).
The end result: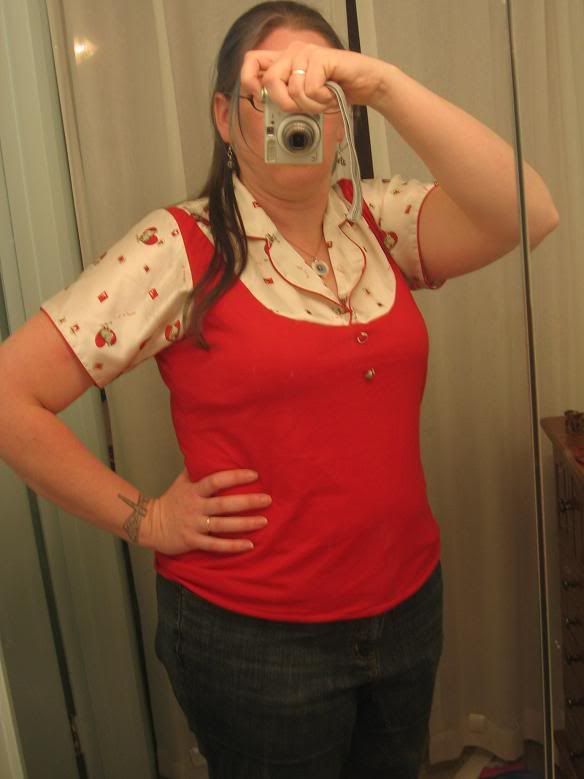 Detail on the design and sleeve edge:
Not the best pics, but thanks for looking!