Finally, I finished the fairy poppet! Well, more or less...her clothes are still pinned on.
I hope to fix that soon, but I just couldn't wait any longer to post her. Her she is, and her name (of course) is...Violet!!
Sitting:
Close up: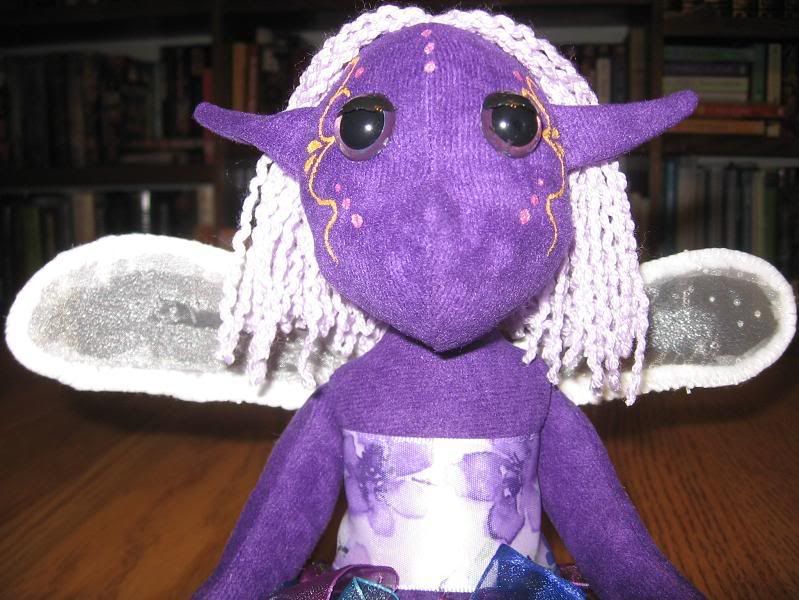 Face Paint Detial:
And Standing: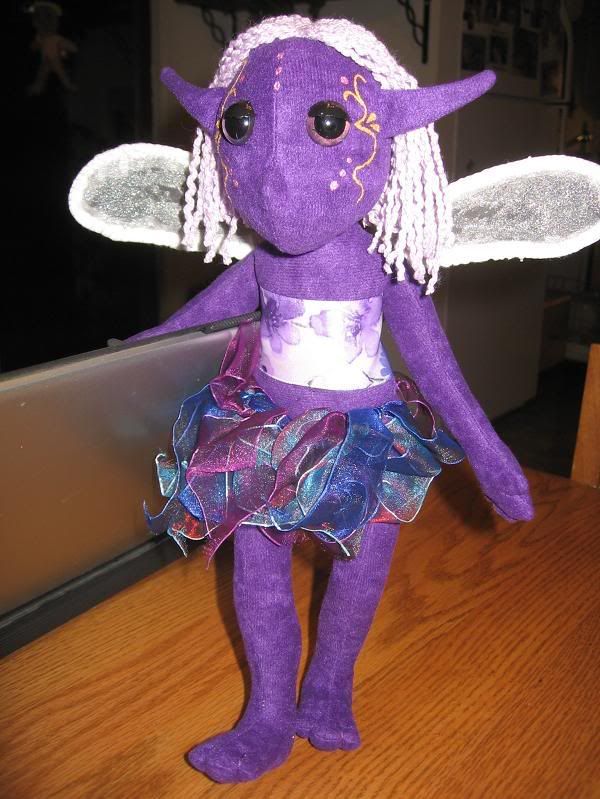 I tihnk she is the best one I have done yet! Thanks for looking!