you know how it is. you've got 50 million projects waiting at home, but you're still magnetically drawn to shiny new things at the fabric store.
i told myself last summer that i couldn't buy that pretty brocade unless i had something specific to do with it, and here's what i came up with.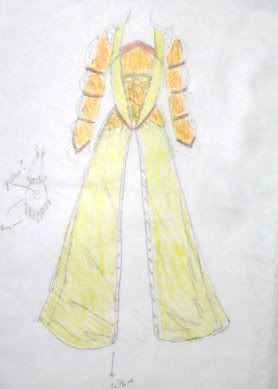 and then it sat with my other fabric for a year..
but look! i finished! and just in time for the texas ren fest.
(me and the mom)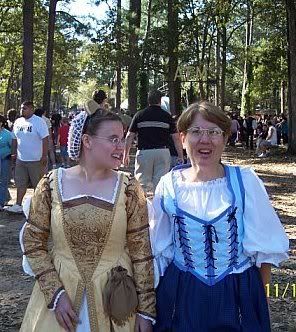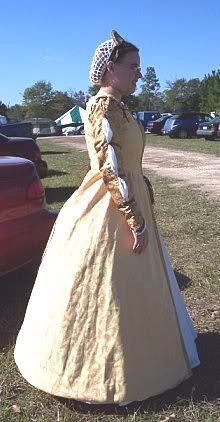 to avoid taking up too much space, i'll post the closeups as links..
bodice
waist
purse
shoulder
sleeve
wrist
snood/headband 1
snood/headband 2
comments?