it's been forever since i posted something.. i finally got around to trying the felt name book thing, for my nephew last christmas.
i decided to do all animals, and use his first and middle names. here are some of my favorite pages: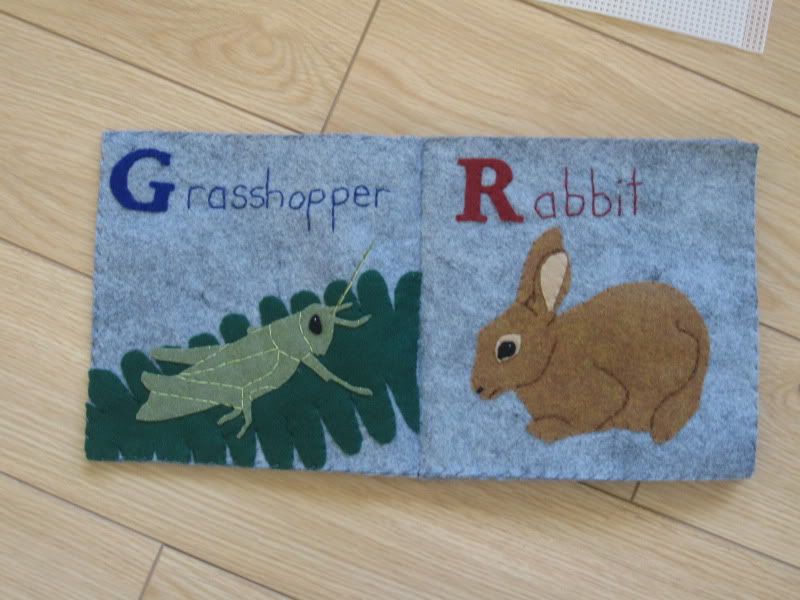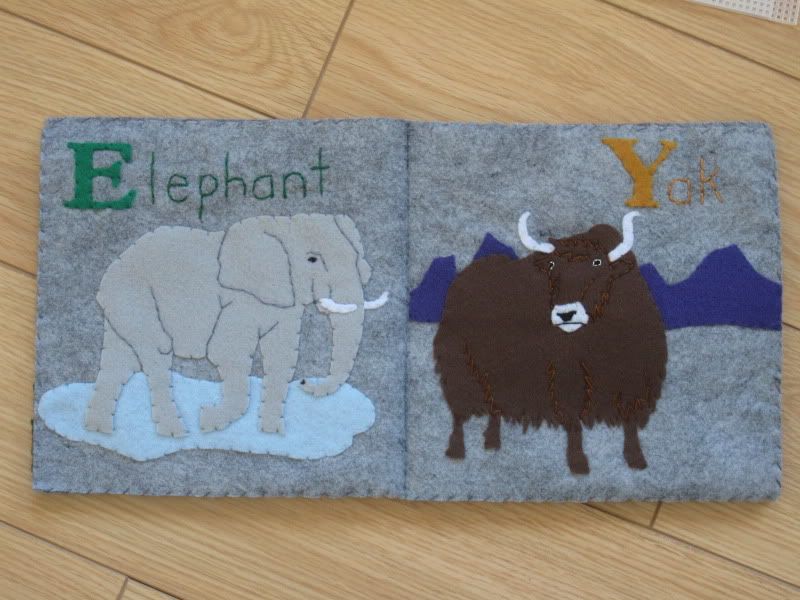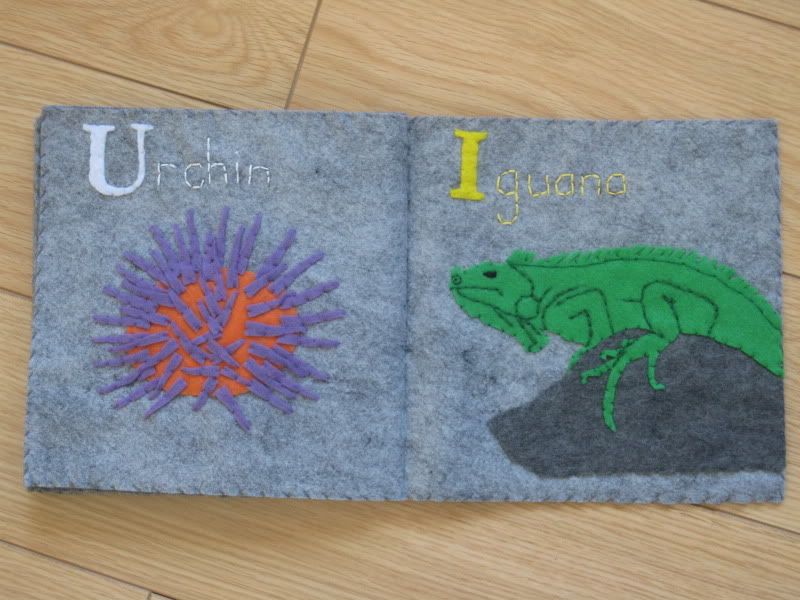 i made the book a little more substantial with some plastic canvas and some batting, and added some velcro closures.